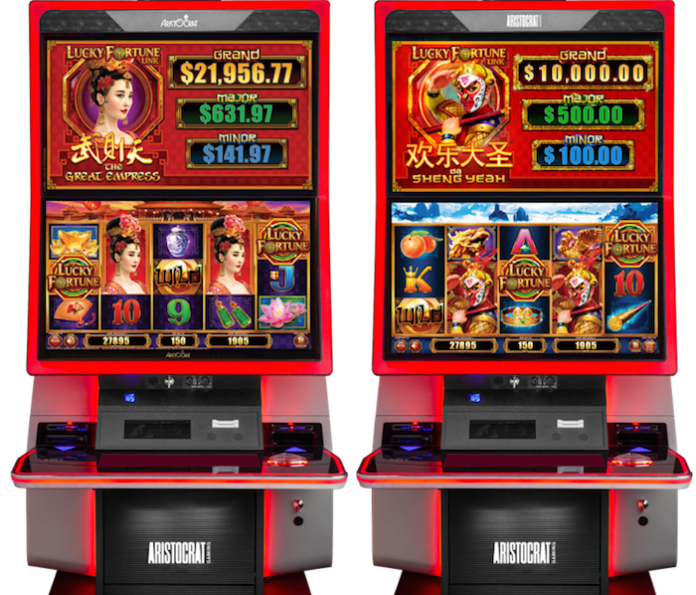 As a content and technology driven company, Aristocrat never ceases to innovate and create new concepts that support our customer's business and cater to different player appetites.
Our talented teams have continued to focus on the development pipeline during various lockdowns in Asia, to ensure that a robust portfolio of games are readily available for our ever-changing market, instilling confidence in the path ahead.
Aristocrat maintained our commitment to the Asian market by continuing game builds throughout the crisis and as a result, we have a stronger portfolio in 2021 than ever before. In fact, we have increased our D&D investment year-on-year to ensure we have a suite of content readily available to support customers, regardless of form factor, as players continue to migrate back to properties throughout Asia. In the next 12 months, we are dedicated to strengthening the Asian market with over 30 new titles to be released which includes a variety of Links, Standalone and Standalone Progressives.
In the Link space, we are excited to debut a new product during Chinese New Year called Lucky Fortune Link. With two recognisable characters from classic Chinese literature, Da Sheng Yeah and the Great Empress Wu Ze Tian, Lucky Fortune was built in response to the player favourite Hold & Spin feature and will be launching with a new Picture Pays mechanic. Players can choose their lucky Chinese Zodiac in the Lucky Fortune feature, collect the Zodiac pictures to award the credit prizes and jackpot, while adjacent credit prizes combine to bigger symbols for bigger prizes. This product is a great fit for Chinese New Year and is ideal for operators to promote with "Sending Away the Year of Rat and Welcoming the Year of the Ox" (aka 送鼠迎牛).
As we look forward at the year ahead, Aristocrat is committed more than ever to our continued partnership with our Asian customers by delivering our strongest portfolio yet.