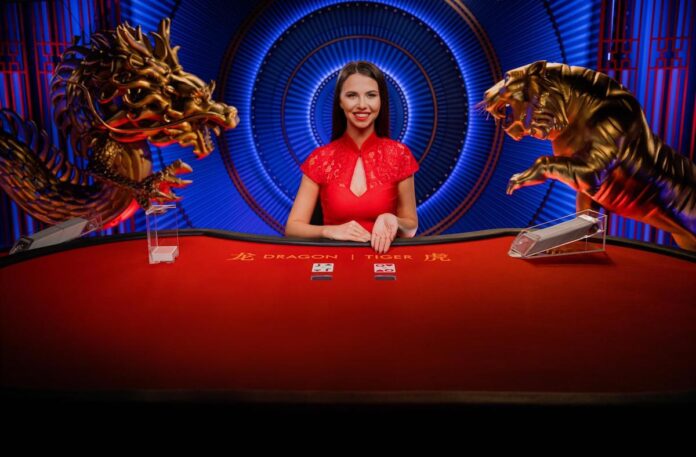 Pragmatic Play is one of the top content providers to the iGaming industry. With a multi-product portfolio of over 200 titles across slots, live casino, Fishing Games, bingo and virtual sports, Pragmatic Play continues to focus on expanding its footprint in emerging markets across the globe. This has put it in a position to enjoy sustained growth.
The provider's Live Casino products are among the most widespread in the industry, and nowhere more so than in Asia. Games such as Baccarat and Mega Roulette are hugely popular, delivering immersive experiences that replicate the brick and mortar experience, utilising the very best in modern audio-visual technology. Highly trained dealers, 4k cameras and artfully crafted environments ensure that its games are delivered to a top standard, offering a level of immersion unmatched in the igaming sphere.
The expansion of the provider's Live dealer range has included the recent 'Mega' series of games, Mega Roulette, Sic Bo and Wheel, all of which incorporate a slot-style random multiplier, in some cases of up to 500x. These hugely exciting titles are a core part of the supplier's growing Live Casino offering, with the simple yet engaging Dragon Tiger being added to the portfolio. Dragon Tiger is a card game where players bet on the highest card to be drawn – Dragon or Tiger. With ties, side bets and lots of features available, the simple gameplay is aimed at fans familiar with Baccarat and others just looking to enjoy a unique Live Dealer experience in a purpose-built studio.
With so much room for development in the Asian markets, Pragmatic Play isn't resting on its laurels. The increasing acceptance of igaming has seen a slow change in attitude towards regulation, with more and more markets on the cusp of delivering legislative roadmaps, which will truly propel the market to a period of hypergrowth – something Pragmatic Play intends to be at the forefront of. With an intense roadmap of products launched regularly, the vendor has never had a wider range of products to engage players with, and this is something that it intends to continue doing.
From Megaways™ games to classic slots, localised Roulette to innovative Live Casino products and Fishing Games to fast-paced virtual sports, the multi-product provider has never been more primed to capitalise on the growing popularity of igaming within the world's largest continent.
With an innate understanding of the demands and requirements of some of Asia's most exciting markets, the vendor's presence in the region is set to soar, bolstered by a thrilling product suite. With so much more scope for growth in terms of markets size, Pragmatic Play is set to reinforce its status as a leading provider to operators globally and continue to be at the forefront of innovative products for some time to come.
Pragmatic Play takes providing an engaging experience to the next level with its attention to detail in Asia, where it providers a plethora of localised content. This is important in all territories, but even more so in Asia. Varied languages, currencies and interfaces is a standard, while innovative seasonal content, themed around important events such as Lunar New Year, gives players a familiar theme they can feel an attraction to. This isn't just limited to its slot offering, with Live Casino games such as next month's release of Dragon Tiger which is expected to be very well received.
Its strong product range is centred around its slot offering. With over 200 HTML5 slots, and a new title added weekly, the providers' portfolio has the depth and breadth to deliver thrilling, immersive gaming experiences to players, with all games optimised for mobile play.
With the increased prevalence of mobile play across the globe, this has proven crucial to the commercial success experienced by this -gaming vendor. With thrilling games available on any device, be it tablet, desktop or mobile, more players than ever before can enjoy their favourite games.
Slot games are the staple in Pragmatic Play's offering, with the variety of its portfolio allowing players to enjoy games suited to their taste. Aside from seasonal content, Pragmatic Play also creates Asian-focused products, such as the recent Fishing Games collection, which have proven to be hugely popular with players. Understanding what appeals to players is so important when looking to attract and retain players, and Pragmatic Play undertakes considerable market research and stakeholder interactions to ensure that all of its products fill a need or desire within its chosen markets.
For more information please visit: pragmaticplay.com