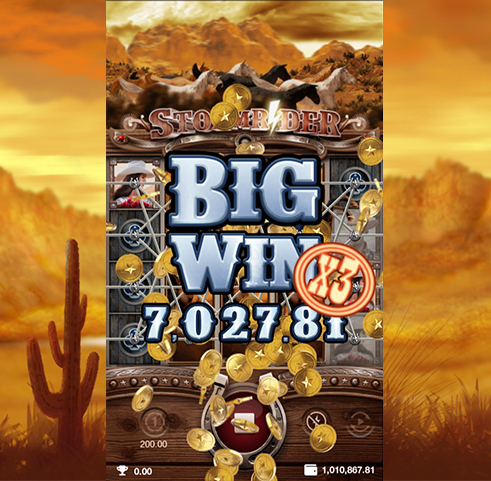 It is the people that make it. Passionate, attention to detail, going that extra mile and ultimately the focus on the players experience. There is an old gold miner's saying, gold is where you find it, and with WYNLOCH KEEP and STORM RIDER, we believe we have.
WYNLOCH KEEP is a volatile game. We took this into consideration from the get-go to keep the player engaged while chasing those big hits, and the ultimate guaranteed win Jackpot round.
It is a game players enjoy, often playing in turbo / autospin modes and wagering more as they do. Players can get that sense of potential value without having to get bogged down in rules. The unique reverse cascade locking win spin adds a great anticipation feeling of "you've won, now let's see how much".  Wynloch Keep is one of our strongest performers. In short, players like it.
Another game that has been a strong performer is our newest release STORM RIDER. Feel the adventure of storm riding trail cowboy, Cash Hawkins, on the range as he drives his free-range stallions to the Big Horn ranch. No storm can hold him back. The loner, fearless, and strong. Just man against nature. A man against the odds.
This game is in the mid-high volatility range. We wanted strong feminine and male facets in the game and of course the beautiful horses. The art and audio in this game are stellar. It has a sense of romance and action adventure. The features and game flow were folded into this storyline to create a great slot game. Very entertaining, and memorable. It just has a heartland feel.