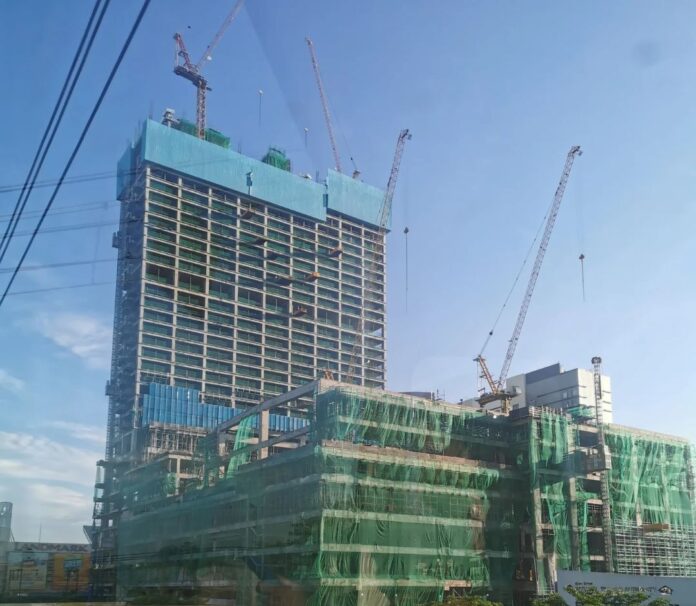 Bloomberry Resorts expects to begin the development of its new 280-hectare Integrated Resort, located in Ternate, Cavite, some time after the opening of Solaire Resort North in Quezon City, Investor Relations Director, Jonas Issac Ramos, told the Philippines Stock Exchange in a briefing.
It was previously reported that the same 280-hectare Integrated Resort was being planned for in Puerto Azul, which Ramos denied, clarifying that Bloomberry's third IR new location is Ternate, Cavite.
Bloomberry is expected to invest a total of PHP7.5 billion ($134 million) in the new project at Ternate. The company is currently in currently finalizing the capital spending plan for the Cavite property, Jonas Ramos added.
Bloomberry IR director said Solaire North was on track for opening in the fourth quarter of 2023.
Under the plan, Solaire North will include 500 – 600 hotel rooms, 200 – 250 gaming tables, and 2,000 – 3,000 slot machines.
Priority
The Solaire North project was recognized by the Local Government of Quezon City as a Priority Project due to its generative employment impact.
In 2021, and so far in 2022, construction work continued even subject to strict compliance with the Covid-19 construction safety guidelines issued by the Inter-Agency Task Force for the Management of Emerging Infectious Diseases.
This property is the site of Solaire North, Bloomberry's second integrated resort in the Philippines under the same PAGCOR license.
The Group started the excavation work for the project in July 2019.
In 2015, Sureste purchased from the National Housing Authority (NHA) 15,676 square meters of land in Vertis North, Quezon City Central Business District, and was issued Transfer Certificates of the Title on June 24, 2016.
A regulatory filing submitted by the company to the exchanges and allied agencies in March 2020 read of the construction work at the site being temporarily halted.
Work commenced with limited construction capacity last June 15, 2020.
Progress
Bloomberry Resorts entered into significant contracts related to the Solaire North Project with PBD Joint Venture and F.R. Sevilla Industrial and Development Corporation.
On December 12, 2019, a contract agreement pegged at PHP5.5 billion ($98.3 million) was inked with Prime BMD-DMCI Joint Venture for the General Construction delivery of the Solaire North Project, with the target completion in March 2023.
As of June 30, 2022, PHP4.1 billion ($73.3 million) has been paid to PBD Joint Venture.
In February 2022, F.R. Sevilla Industrial and Development Corporation was engaged by the company for the combined Mechanical Works for Podium & Energy Center and the Basement & Tower of the Solaire North Project with an agreed original contract amounting to PHP1.23 billion ($22 million).
As of June 30, 2022, the company paid 304 million ($5.43 million) to F.R. Sevilla Industrial and Development Corporation.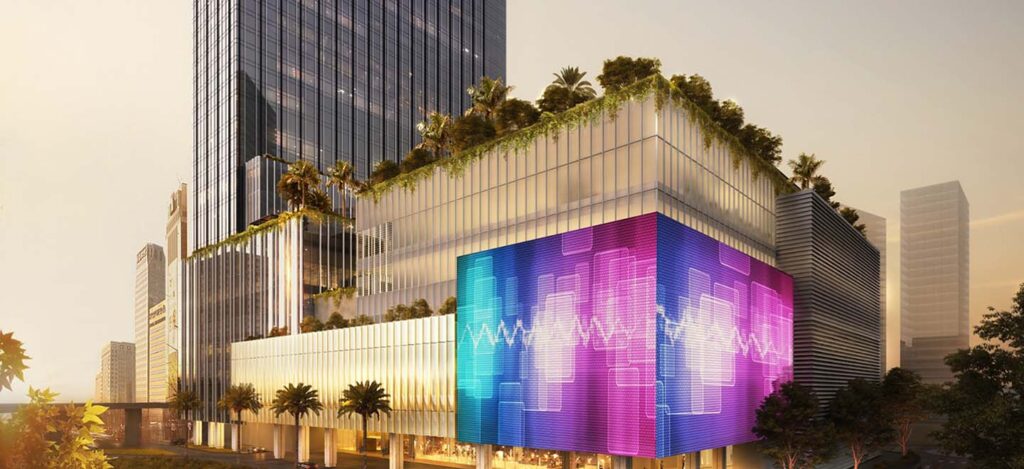 Financing
On February 11, 2019, the company entered into an aggregate of PHP40 billion ($715 million) 10-year combined loan facility with Philippine National Bank, BDO Unibank, Inc., Metropolitan Bank & Trust Company, Union Bank of the Philippines, Bank of Commerce, China Banking Corporation, and Robinsons Bank Corporation.
The proceeds of the loan were to be used to partially finance the engineering, design, procurement, construction fit-out costs, interest during construction, taxes, and duties, financing fees and costs, legal and consulting costs related to development, financing, construction, and fit-out of the gaming facilities and hotel, entertainment, convention, dining, and retail facilities, together with related support facilities of the Vertis Project (Solaire North).