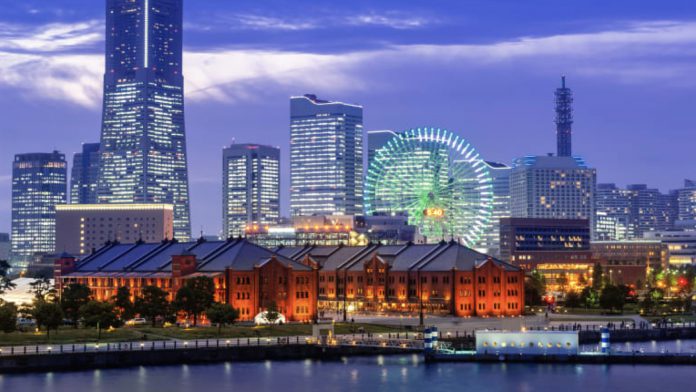 Galaxy Entertainment has announced that it is dropping out of the race to build a major urban IR at Yamashita Pier in Yokohama, Japan.
Francis Lui, Galaxy vice chairman, commented that "Galaxy Entertainment Group, along with our partners from Monte-Carlo Société des Bains de Mer from the Principality of Monaco, have been actively pursuing discussion for several years with the Japan government and local communities including Yokohama. The world and business climate continues to evolve which has been exacerbated by the Covid-19 pandemic. We are honored to have learned a tremendous amount about the people, culture, and ambitions of Yokohama and highly value the relationships that we have developed with the government, business associations and local community including Kanagawa over the past few years. We greatly appreciate the opportunity to play an active role in Yokohama's IR selection process but have decided to not participate at this time."
He added, "We will continue our dialogue to support Japan in achieving its goal to develop a sustainable and world-class IR industry."
Lui made a similar statement dropping out of the Osaka IR race in February 2020.
Before the pandemic, Galaxy had built a large and impressive Japan team led by Ted Chan, but has always been cagey about discussing potential locations. By their own statement in November 2019, the firm has participated in RFIs or RFCs in at least nine locations in Japan.
However, by dropping out of the Yokohama race, it is no longer clear where in Japan they are expecting to operate. It is known that they are not involved in Osaka and Nagasaki, and Wakayama is only a possibility if they are operating under the cover of the Clairvest Group bid.
It is also possible that they believe another candidate location such as Tokyo or Aichi may yet join the IR process.
Finally, it is plausible that they are now turning their eyes to a possible second round of IR development which might begin at the end of the 2020s or in the 2030s.
For Yokohama, Galaxy's withdrawal represents another blow, with Las Vegas Sands and Wynn having previously folded up their tents.
As far as it's known, four firms remain in the Yokohama race: Genting Singapore, Melco, Sega Sammy, and Shotoku.