Authorities in Macau have announced that they're rolling out a series of programs to attract foreign talent to the SAR, as early as August. Speaking at a panel, heads of some of the city's main chambers of commerce lauded the move, noting that the city has been starved for new talent for years.
Authorities in Macau are now competing heavily with regional cities who have rolled out extensive talent attraction programs – across multiple fronts – as the cities (much like Macau) aim to diversify their industries to make them more resilient to shocks such as the pandemic.
According to reports, Macau is now aiming to bring as many as 1,000 professionals from outside Macau each year, focused on its 1+4 strategy – targeting the city's main tourism offerings, while developing healthcare, high tech, modern finance, culture and sports (also including MICE).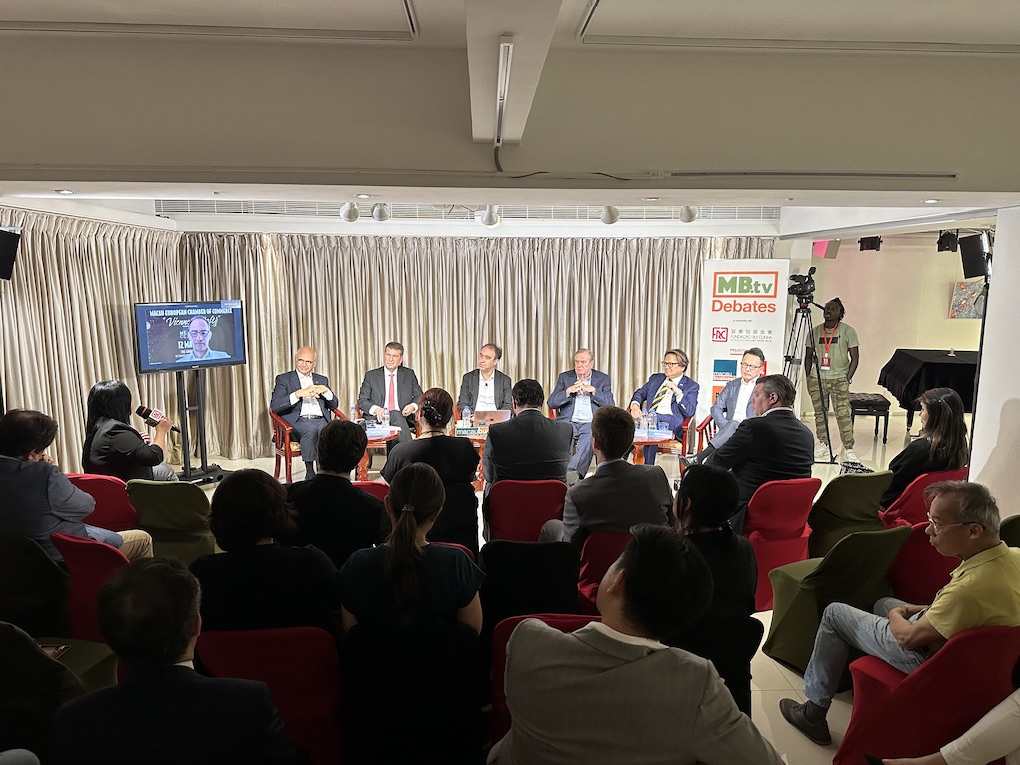 Looking at the specific needs of the hospitality industry in Macau, the President of the Macau European Chamber of Commerce, Rui Pedro Cunha noted that while the initiative is good, "we need a wider scope […] focused on the whole economy.
"Emerging businesses are vacuuming up the human resources from other areas […] we really need a new approach".
The tourism industry has been beleaguering its lack of manpower since even before the city opened up in January, with operators fighting to get back the talent they had lost or set aside during the COVID downturn.
Speaking to AGB, many casino executives who had left Macau for a year or more after being laid off, but who have now returned, have welcomed the renewed opportunity, albeit lamenting the conditions of their redundancy – a situation which has now totally reversed.
Speaking at a panel by Macau Business, the Chairman of the Australian Chamber of Commerce in Macau, Billy Chan, noted that regarding the city's "blue cards", or non-resident workers, "the government is not being generous to these talents".
Chan was speaking of the overarching need to diversify, in particular in the field of medical tourism, questioning the actual draw Macau has when compared regionally.
"We can bring these people here, but how are we going to keep them here?" he questions, noting that many non-residents' families are not allowed to come to Macau with them, and employees are oftentimes only given a one year or two year permit, not incentivizing long-term dedication to the city's build-up.
Build it and?
The Chairman of the France Macau Chamber of Commerce, Rutger Verschuren, told the Macau Business-hosted panel that Macau currently has roughly 48,000 hotel rooms.
"You should not deny that gaming takes up a lot of those rooms, if there was no gaming, who would be in those rooms?"
The push for the expansion of MICE events is a positive, notes Verschuren, lauding the expansive facilities that the operators currently have on offer, and are planning in the future.
However: "how to fill up those rooms and how to fill up those MICE facilities, that will be a challenge," he notes.
This is highly exacerbated by how visitors outside of neighboring Guangdong can actually get to Macau, with the airport lacking capacity for long-haul flights, and hindrances to streamlined travel to Macau from the Hong Kong International Airport.
Looking at venues themselves, Keith Buckley, Chairman of the British Chamber of Commerce in Macau, noted that "the facilities are there, but how do you fill all that up? The number of acts you have to bring is very high just to fill the venues".
Buckley pointed in particular to empty theaters – such as those in the Venetian, Parisian, Sands, and other venues, which currently only offer sporadic events.
Diversify-ish
The President of the Portugal-China Chamber of Commerce and Industry, Carlos Sid Álvares, notes that "the only thing we need to do is change the scheme to attract talent", offering fresh advice that the SAR should attract multinationals, who can base their operations here due to the low corporate tax rate.
Álvares notes that this wouldn't detract from the local industry and would provide job security for companies seeking to move in, subsequently contributing to GDP growth.
Charles Choy, Chairman of the American Chamber of Commerce, notes that "nurturing brands will nurture Macau", noticing his own experience as the head of Macau Beer.
Choy notes that if success stories can be achieved here by international brands, then the groundwork has been laid to attract more organically.
Hengqin
One major focus of the panel was neighboring Hengqin, which all panelists agree needs to be a comprehensive part of Macau's development strategy going forward – but with fixed goals, benchmarks and expectations.
While the neighboring region, in part dedicated to Macau by the central Government, has seen extensive growth both physically and monetarily, the skyscrapers constructed there are still 95 percent vacant, noted Buckley.
Verschuren took a positive spin on Hengqin's development, noting that the ramp up of infrastructure is what is pending the regional integration and that "free movement of labor and goods will happen, it's less than a year away".
This could spell welcome relief for Macau operators facing a land shortage to create the necessary new hotel rooms to fuel the city's non-gaming needs.
Experts, pointing at the Las Vegas model, have noted that Macau needs tens of thousands of rooms to attempt to shift the gaming/non-gaming revenue mix, something impossible without new land supply.
Choy notes that a perception change is needed: "I would see Hengqin and Macau as one integrated body".
While this sentiment was echoed by the other panelists, they still lament the lack of branding for the regional effort as overseas, Hengqin (and even Macau) aren't even placed on the map, as opposed to the neighboring hotspot Hong Kong.
And while the panelists do give kudos to the efforts of Macau's tourism body for attempting to bring the city out of its three-year slump, they note that there are hurdles to overcome: labor, accessibility, branding, the business environment and risk aversion will be key in the city's non-gaming success.