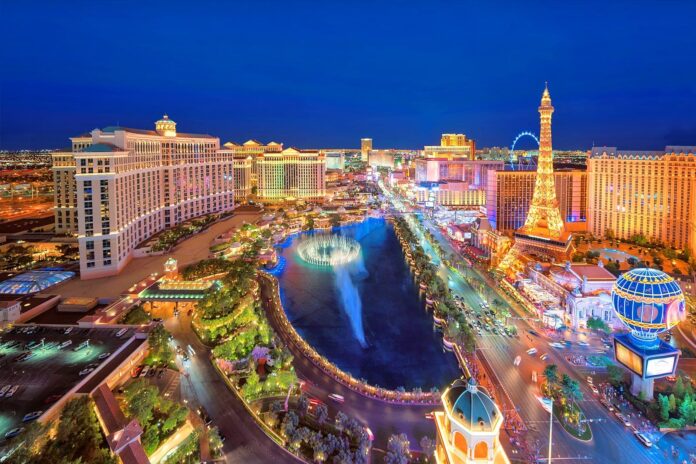 The U.S. gambling industry continues to power ahead, despite rising uncertainty over the economy, though the U.K. has started to see a slow down as inflation concerns gain pace.
As Asia's gaming jurisdictions gradually reopen, it's interesting to note trends in other parts of the world as they have emerged from Covid, which shut down casinos but caused a spike in their online businesses.
At present, the early signs in Asia are that pent-up demand is driving a healthy stream of customers to regional casinos, but at what point will this slow in tandem with falling economic growth?
Consumer confidence indicators worldwide are in decline. Supply chain shortages, the war in Ukraine and high fuel and commodity costs are pushing up prices of household goods and reducing discretionary spending power.
So far in the U.S., there has been no sign of a slowdown.
Nationwide commercial gaming revenue totaled $14.31 billion in Q1 2022, according to the American Gaming Association's (AGA) Commercial Gaming Revenue Tracker. This sets a new Q1 record and nearly matches the all-time quarterly record, which was just set in Q4 2021 of $14.35 billion.
March drew in $5.31 billion, marking the highest-grossing revenue month in industry history.
"Consumers continue to seek out gaming's entertainment options in record numbers," said AGA President and CEO Bill Miller. "Q1's strong results build on the industry's record year in 2021 despite continued headwinds from supply chain constraints, labor shortages, and the impact of soaring inflation."
Las Vegas gambling execs upbeat
This bullish sentiment appears to have continued into the second quarter. April gross gaming revenue from the Las Vegas Strip was $593.5 million, 23.2 percent above its pre-Covid levels.
Analysts at Deutsche Bank have just wrapped up a series of meetings with managers in Las Vegas.
"While the equity market speaks to the current era as being the fundamental representation of 2007, the top in the prior cycle, with a meaningful slowdown on the horizon, indicators of such a slowdown, such as a softening of future bookings or real time consumer behavioral changes, were not noted / observed," the firm said in a recent note. "Conversely, as it pertained to Las Vegas specifically, management teams remained very bullish, if not more so than commentary on recent earnings calls would suggest."
In the U.K., where consumer confidence levels are at their lowest since the 1970s, the picture is more mixed.
According to data from the UK Gambling Commission (UKGC), online slots, one of the largest contributors to UK's total online gambling yield (GGY), saw its GGY fall to under GBP541 million ($679.6 million) in the January to March period, down five percent compared to the previous quarter.
The number of spins fell two percent to 17.9 billion, whilst the number of slot gaming sessions that lasted over an hour in length also fell by two percent in the quarter.
This caused overall gross gaming yield, which includes slots, casino, betting, poker and "others" to fall one percent from the previous quarter, reaching GBP1.2 billion.
In part, this data reflects the country's emergence from Covid, with an expected dip after people were released from lockdowns and had other entertainment options.
"We recognize that the country is now entering a different phase as we adjust to life after a series of restrictions," said the authority.
Inflation pressures weigh
However, the UKGC said that restrictions weren't the only factors that impacted online gambling revenue in the quarter, revealing that people's uncertainty about their personal or financial circumstances and the readjustment of budgets can also play a key role in their online gambling behavior.
"Many people will still feel vulnerable as a result of the length of the pandemic period, further uncertainty about their personal or financial circumstances or readjusting budgets and time as life returns to normal with a wider set of finance drivers."
There are also increasing concerns that we may be headed for a global recession, given the escalation of the war in Ukraine,
In May, the UK consumer confidence index, put together by Gfk, fell to its lowest ever score since 1974 when records began of -40.
"May's result is one point lower than the previous record set in July 2008 when the headline score plunged to -39. This means consumer confidence is now weaker than in the darkest days of the global banking crisis, the impact of Brexit on the economy, or the Covid shutdown."
The U.K. gambling regulator's figures don't include land-based gaming. However, Rank Group, recently said it was cutting its forecasts for the year, due to a softening in its results from the end of the first quarter.
"The performance of our venues softened in March, and this has continued into the first few weeks of Q4, impacting our current expectations for our full year performance," CEO John Reilly said. " We recognise the pressures on UK consumers but are confident that the improvements we are continuing to make to the customer proposition and the investments in our venues, alongside the gradually reducing impact of the pandemic and, with it, the return of overseas customers, position us well for the year ahead."
It now expects EBIT in the financial year to end-June to be in a range of GBP47 million to GBP55 million from GBP55 million to GBP65 million prior.