The speculative bubble surrounding the cryptocurrency industry has burst, with the price of major coins such as Bitcoin and Ethereum down more than 70 percent in 2022, however, these coins have proven resilient in the past and will be favorites for future growth, writes Harmen Brenninkmeijer, a member of the Ink Innovation team. 
The real unknown is the regulators, who are still getting to grips with which aspects they believe should be regulated.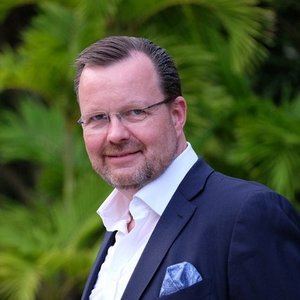 There are a number of significant issues that are stopping the crypto industry from being fully transparent and trusted despite the inherent characteristics of the technology enabling just that. 
These include unknown market entities being able to control significant portions of coin/token supply, in markets that still lack liquidity compared to traditional finance. This carries a higher risk of market manipulation.
Also, anonymous project teams/management with no background history have resulted in "serial scammers", with teams quickly creating short-term projects, generating hype then pulling liquidity. They have dumped tokens and moved on to the next project leaving end users out of pocket.
There have also been a significant number of hacks, poor risk management from companies and funds, and major speculation resulting in users losing money. The vast majority of stories that reach the press are negative, as they generate clicks. It is true that there are many major hacks, as users have significant incentive to thoroughly examine open source code.
On the other hand, this allows projects to be peer-reviewed by third parties extremely thoroughly, meaning that the quality of a product can be verified and confirmed by good actors.
This is nothing new to people who have been in the crypto market for longer than a couple of years, but is more than enough to potentially panic new entrants, individuals and companies alike. In the short term, difficult market conditions mean less motivation for investors and users to get involved.
Cryptocurrency has historically been seen as a volatile, non-regulated industry. It is true that previously, high levels of speculative trading resulted in fly-by-night business practices with consumers often left footing the bill.
In reality, Chainalysis – the leading blockchain analysis company – in its 2022 annual report states that just 0.15 percent of cryptocurrency transactions involved illicit addresses last year, an all time low. The figure is expected to rise with new historical data, but the trend remains that illegitimate activity is becoming less prevalent as adoption and regulation increases.
There has been some trepidation around crypto adoption amongst gaming companies due to regulators being wary about the fast-evolving world of cryptocurrency.
Over the past two years however, regulators have become increasingly educated and open to crypto solutions. Blockchain-based games are being regulated and legitimized, and industry participants can now be significantly more confident in entering the space and building sustainable operations.
Last year saw the first real success of gaming in cryptocurrency, with widespread market gains fueling users' hunger for new and exciting opportunities. At a time when customers are looking for alternatives to traditional payment methods and gaming experiences, and valuing enhanced privacy and security, blockchain solutions appear to be the next big leap forward in gaming innovation.
User experience also continues to improve as the technology advances, with platforms implementing lower transaction fees and times. Players have warmed to the idea of accessing games via cryptocurrency and, as we see users return to the space, we will see much greater demand for crypto solutions from providers. 
A forecast provided by Deutsche Bank shows that cryptocurrency adoption has kept pace with Internet adoption, and predicts that it will continue to do so. As this trend continues, we are observing generational opportunities to capture new markets.
Still in the "early days", new use cases are being explored by innovative teams, and we are seeing rapid growth in user numbers. Potential growth is therefore significantly higher than in saturated traditional markets.
As the technology is still in the first phase of real adoption, user experience has still not reached the optimal point where players can frictionlessly start playing games. However, speculation has incentivized users to educate themselves on the technology rapidly, and put in the extra effort needed to bridge the barriers to entry.
2021 also saw increasing demand for "digital identity" or "credentialing" solutions, with a focus on the "metaverse". Blockchain is able to provide unique opportunities for single-sign-on, with a single user wallet providing access to a multitude of decentralized Apps, and more.
This brings significant potential to companies, allowing them to quickly onboard users with one touch, and gives users back control over their personal information with data being stored locally and then encrypted when shared. 
Blockchain technology lends itself to solving many issues players have with traditional gaming, driving real value. This includes transparency, decentralization, and verifiably fair RNG, giving players increased confidence in the legitimacy of your operations.
On top of this, the technology provides exciting new methods for companies to increase user retention, access a wider audience, and build engaging product ecosystems. 
Long-lasting development teams have now been through multiple cryptocurrency market cycles, and know that continuing to develop gaming solutions through downturns will always be a worthwhile endeavor.
Tough market conditions sort the wheat from the chaff. The past few years in the cryptocurrency industry tell us that bear markets are the perfect time for companies with a long-term vision to position for success when more favorable market conditions come around.