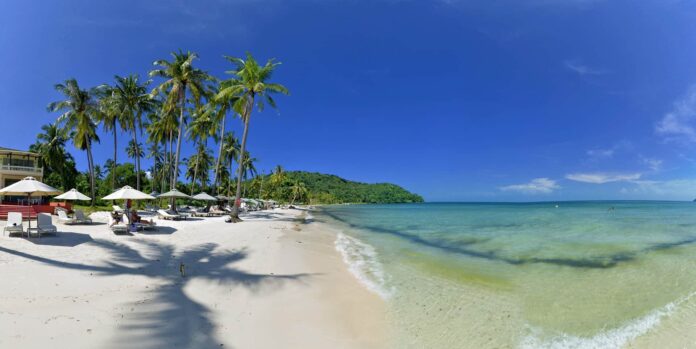 A Vietnamese budget airline has requested approval to bring a group of 250 South Korean travellers to Phu Quoc island, in the far south of Vietnam, for a three-day package tour.
If approved, the travellers will depart from Incheon on Nov. 20, local media outlet, VN Express reports.
They will be taken to the Vinpearl Resort and Spa and while they are there, they will be permitted to visit the Corona Casino, the VinWonder Amusement Park, Vinpearl Safari, VinPearl Golf and the GrandWorld Complex.
They will need to prove they are fully vaccinated and have tested negative within 72 hours before departure from South Korea.
Phu Quoc is one of five destinations in Vietnam that will be able to welcome fully immunized tourists from this month. The others are Quang Nam, Khanh Hoa, Quang Ninh and Da Nang.
Quang Nam is the province in which Suncity's Hoiana resort is located.
The island is home to the Corona Resort & Casino, which is the only one in Vietnam where locals are currently permitted to gamble. The casino has been open since August.