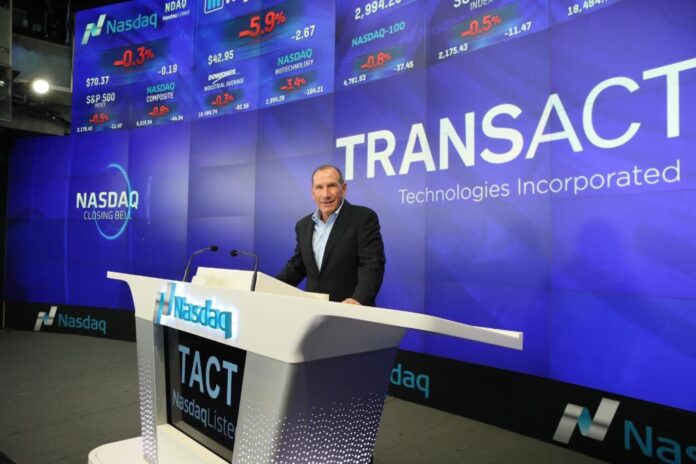 TransAct Technologies has been the target of a 'criminal cybersecurity incident impacting its operational and information technology systems'.
According to a company filing on Wednesday, the company is 'currently working with a team of forensic experts to fully understand the extent and implications of this incident and fully restore operations within a safe and remediated environment'.
Said remediation efforts are 'in process and being implemented as quickly as possible', with teams working to maintain company operations and 'minimize the impact on its customers and employees'.
As of the release, the company had 'restored certain of its critical operational data and business systems,' but notes that it 'continues to determine whether this incident will have a material impact on its business, operations or financial results'.
The notification about the incident comes after the group published its third quarter results, registering net sales of $17.85 million, up 68 percent year-on-year, while net income totaled $528,000 during the period.
The US-headquartered company develops software-driven technology and printing solutions for high-growth markets including casino and gaming, lottery, mobile, POS automation, oil and gas and restaurant solutions.