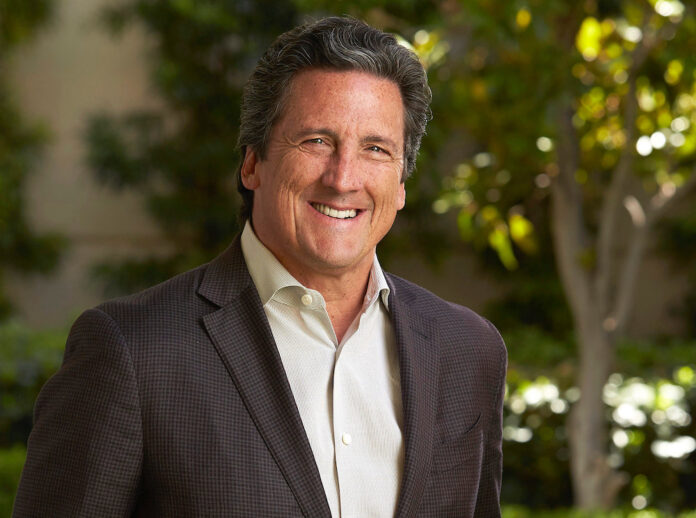 MGM Resorts CEO Bill Hornbuckle said he wants to gain full control of the company's BetMGM joint venture with Entain.
DraftKings last month made a $24.4 billion bid to buy U.K.-listed Entertain.
Speaking in an interview with Bloomberg, Hornbuckle said that under the terms of its partnership with Entain, any new owner will not be able to operate BetMGM in the U.S. without the approval of MGM.
"We'd have to come to some resolve," Hornbuckle said. "We have 50 percent now. I would like more. I would need more."
He said there are several options open, including BetMGM licensing some of the technology that powers the site from Draftking.
"There's a lot of ways to structure it. The only thing that would be successful for us is if we got control of it and had a technology that we could proceed with," he said during G2E in Las Vegas.
MGM has been seeking to expand in the online world and has said it would be open to major acquisitions at the right price. It made an offer itself for Entain earlier this year. Though the owner of Ladbrokes and William Hill rejected the $11 billion bid as being too low. 
In 2018, the U.S. Supreme Court ruled that the Professional and Amateur Sports Protection Act (PASPA) was unconstitutional paving the way for legal sports betting. Since then more than half of U.S. states have introduced legislation legalizing sports betting, with most of them permitting online gambling.
The ruling paved the way for an explosion in online gambling in the U.S., with Gabelli Securities predicting the market would reach $10.1 billion by 2028. The market potential has triggered a wave of mergers and acquisitions as land-based operators seek the expertise necessary to expand in the igaming sector.
U.S. Sports betting revenue came in at $1.8 billion in the first six months of the year, compared with $1.5 billion for the whole of last year, with $888.9 million generated in 2Q.
Online gambling revenue was $901.2 million in the quarter, a new quarterly record and up 123.8 percent from the same period the year prior, while for the first half it reached $1.69 billion.