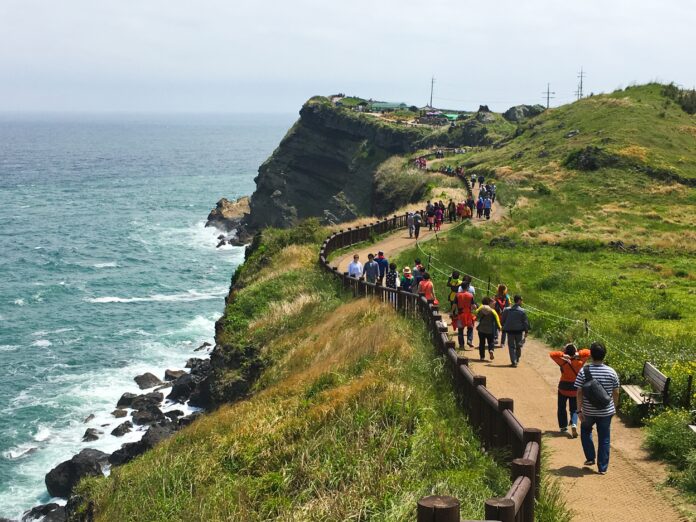 The number of tourists visiting Jeju crossed the 12 million mark in 2021, with 99.6 percent of tourists coming domestically, according to the Jeju Island Tourism Association.
The total number of tourists is still down approximately 20 percent from pre-pandemic numbers, with 15.3 million tourists visiting Jeju in 2019, though it is an improvement from 2020 when the number slumped to just 10.23 million.
However, the association said that the proportion of foreign tourists has hit an all-time low, due to the suspension of international flights throughout the pandemic.
Only 0.4 percent of the total tourists were foreign tourists (48,278), whilst the other 99.6 percent were domestic tourists at 11.97 million.
An official from the Jeju Island Tourism Association said, "We do not make official tourist predictions, but this year it is predicted to exceed last year's level.
Jeju is home to eight casinos in total, including Jeju Dream Tower and Jeju Shinhwa World.