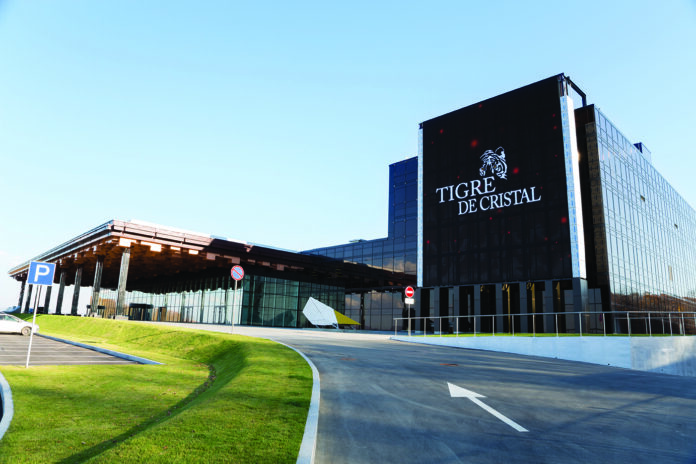 Summit Ascent Holdings got a strong vote of confidence from Credit Suisse, due to the backing of major shareholder Suncity Group, with gross gambling revenue projected to surge 349 percent next year.
For 2022, the firm expects the operator of Russia's Tigre de Cristal to see another 81 percent jump in GGR. This makes it a strong contender for the best performer in the region.
To be sure, Credit Suisse acknowledges that Summit Ascent is starting from a relatively small scale. But it puts its heady forecasts into perspective, saying the figure would only be about 2 percent to 4 percent of Suncity's pre-Covid 19 level GGR.
Credit Suisse put an outperform rating and a HK$1.80 share price target on Hong Kong-listed Summit Ascent, which would represent a 90 percent increase on current levels. 
Tigre de Cristal is based in Russia's Far East in the Primorye Development Zone, which is expected ultimately to form a casino and entertainment hub. After a slow start, the second casino in the zone opened last month. It's called Shambhala and is owned by Russian businessman, Max Smolentsev. A third delayed property, owned by NagaCorp, is scheduled to open in 2022.
Credit Suisse expects Tigre de Cristal to attract visitation from North Asia and in particular the Korean market. International arrivals to Primorye jumped to 941,000 last year from 108,000 in 2014. Even without the international visitation, the resort has seen strong visitation from the local mass market. , 
Credit Suisse also says Summit Ascent also has several advantages over its Macau peers, as it has no license renewal risk with the ability to hold its permit indefinitely. The effective gaming tax is as low as 2 percent, compared with 39 percent in Macau. This gives it a cost structure that is more favourable in the event of an economic downturn.
Once the premium international market does return, the brokerage points out that the property will have the benefit of access to Suncity's 180,000-strong database. 
"It is estimated it has direct connections with 30 percent of these gaming patrons, the note said. "This offers the unparalleled opportunity for Summit Ascent to tap into the vast database and build its direct VIP business as well as premium mass business in the not yet fully developed market."
Summit Ascent this month increased its stake in the Russian company that operates Tigre de Cristal through a share acquisition and subscription exercise. It now holds 67.5 percent and that stake rises to 77.5 percent following the subscription exercise. It may reach as high as 89.3 percent if other investors choose to not take up their subscription rights.
The capital raising will provide a further $65 million for the Phase 2 development of Tigre de Cristal. The next phase will triple gaming capacity and is due to begin opening in stages from 2022.