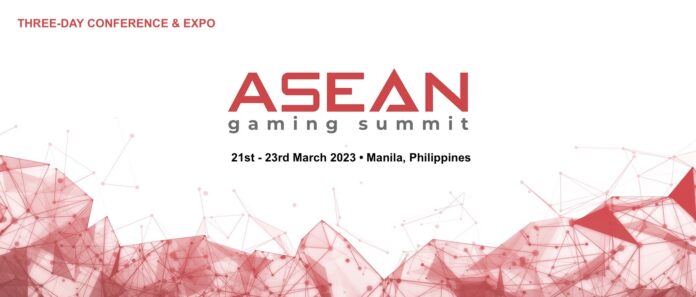 ASEAN Gaming Summit 2023 begins to officially welcome guests today – warming up for the three-day industry event with a Welcome Reception at the Manila Marriott hotel, in the Philippines, at 5:30pm.
The reception serves as the precursor for three-days of conferences, exhibitions, fireside chats, networking, expert insights and meetings which are gathering some 700 representatives bridging the world of online and land-based casinos, solutions, sports betting, IT and tech, affiliate marketing, cyber security, PIGOs and POGOs and more.
From the Philippines, to Macau, to Vietnam, Thailand, the UAE, and beyond, the program for ASEAN Gaming Summit will feature guests and expert knowledge covering the pivotal gaming markets both now and upcoming, with over 50 speakers delving into the topics and providing decades-worth of personal experience and anecdotes, as well as predictions for what is in store for this year and beyond.
The main program of the ASEAN Gaming Summit kicks off on Tuesday, March 21st, with a keynote speech from PAGCOR Chairman Alejandro H. Tengco.
Registrations are available HERE.