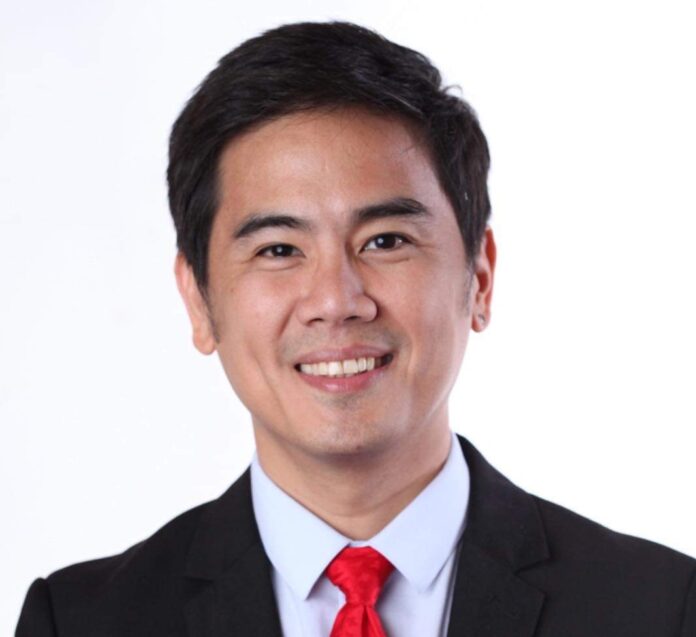 Philippine Amusement and Gaming Corporation's (PAGCOR) former Vice President for Corporate Social Responsibility Group James Patrick Bondoc has been appointed as member of the state-run gaming agency's Board of Directors.
In his appointment papers from the Office of the President dated September 10, 2021, Bondoc "will serve the unexpired term of office of the late Director Reynaldo E. Concordia that began on July 1, 2021 and will end on June 30, 2022."
The former Vice President for PAGCOR's Social Responsibility Group said that while his main functions will be to fill-in the shoes of the late Director, his new position will help him provide more support to the current programs and initiatives of the PAGCOR management.
"Former Director Concordia used to actively take part in PAGCOR's Corporate Social Responsibility programs. He would go even to remote places to ensure that PAGCOR's socio-civic initiatives would reach those who need them most. I will offer my services in memory of him and to serve our Chairman's best intentions. Also, being in this new position will allow me to make policy adjustments that will further enhance PAGCOR's Corporate Social Responsibility (CSR) programs and hopefully, the agency's revenue generation capacity amidst the ongoing pandemic," he said.
PAGCOR noted that Bondoc was the former chief of PAGCOR's CSR Group from October 2017 to July 2021, preparing him well for the responsibilities ahead as his previous post gave him deeper understanding of the agency's core commitments to nation-building.
"Our main motivation for working hard is the Filipino people. PAGCOR's CSR programs have touched the lives of many marginalized Filipinos," he added.
During his term as CSR head, Bondoc initiated reforms within his Group that hastened the delivery of services to the beneficiaries of PAGCOR's CSR programs.
Prior to his stint as CSR Group head, he served PAGCOR as Officer-in-Charge and Assistant Vice President of the agency's Entertainment Department from 2016 to 2017.
Bondoc has also established a name as an artist, composer, and producer prior to joining government service. He is currently a 4th year law student at the University of the East in Manila.