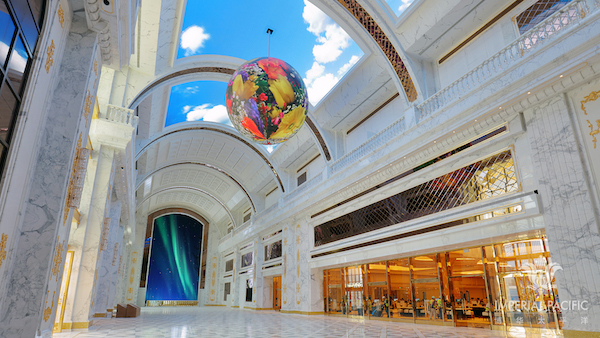 Instructed to liquidate Imperial Pacific International's inventory resulting from its bankrupt casino business, Clear Management is hosting a gaming equipment auction on 7 October 2022.
Detailed instructions and details of the products for sale can be found on the website www.gamingequipmentauction.com, including slots, gaming tables, miscellaneous casino equipment, and other accessories.
The bids for auction will close on 7 October 2022, 12 PM, Saipan time.
The inventory for auction comprises 365 plus slot machines, 39 electronic table games, together with Jackpots, signage, bases, and slot stools.
Another 240 plus gaming tables, high-end gaming utilities, 1,400 plus gaming chairs, and equipment set comprising various casino and cage equipment to suit a casino of IPI's scale, including cash counters, surveillance, safes, and chips.
The gaming equipment ranges from three to eight years old. Although most of the inventory was on the casino floor, some have not left the box it was delivered in.
Such items include MD3 Shufflers from SG and TCS Roulette Wheels, the auction website detailed.
Clear Management is in the process of working through the equipment inventory and will be auctioning a selection of it on a regular basis.
No warranties or guarantees are provided for the gaming equipment for sale.
Imperial Pacific International's strategy was to purchase the highest quality gaming equipment from the world's biggest casino suppliers.
The typical player in IPI's casino was predominantly mainland players, most involved in construction projects in the region.