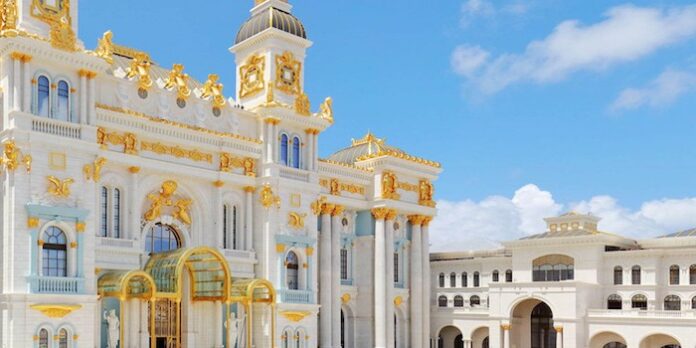 Imperial Pacific International has reportedly reached a verbal agreement with former CNMI Senator Ray N. Yumul to become its next CEO.
Aside from his own political resume, Yumul is also the brother of House of Representatives floor leader Ralph N. Yumul (R-Saipan), chairman of the House Committee on Gaming in the previous 21st Legislature.
Ray Yumul has remained coy about the prospect in public, only saying "we'll see" and adding that his mind "is open to these discussions" when asked about it directly.
Commonwealth Casino Commission Chairman Edward C. Deleon Guerrero, however, added a note of caution, saying that his commission does not envision giving a license to any IPI employee, including for a new CEO, unless IPI first pays its US$15.5 casino license fee from last year. But he also acknowledged that Donald Browne was never officially licensed as CEO either, but that the commission allowed Browne to speak as CEO for the purpose of "making things from IPI move along."
Also newly revealed is that IPI made a failed attempt to payroll funds from China to the Bank of Saipan, but these were rejected as having failed to meet the basic requirements of anti-money laundering regulations.
These funds are said to total about US$2 million and are earmarked to cover six weeks of unpaid IPI salaries, for the period between October 9 and December 18.
Meanwhile, CNMI Democratic Party lawmakers are thundering against IPI's treatment of its foreign workers.
Representative Tina Sablan has just published a newspaper opinion piece arguing that "the government has failed these people profoundly, and the wheels of justice turn too slowly." She added, "We are also examining the failures of governance that have allowed IPI to get away with flagrant violations of laws, regulations, and contractual obligations for so long."
Meanwhile. Representative Edwin K. Propst denounced the treatment of the workers before the Commonwealth Casino Commission as "criminal" and "inhumane," and an example of people being treated like "slaves."
"We cannot allow this in our Commonwealth. This is putting a stain on our reputation as being a loving and caring, compassionate people. I will not stand for it," he concluded.