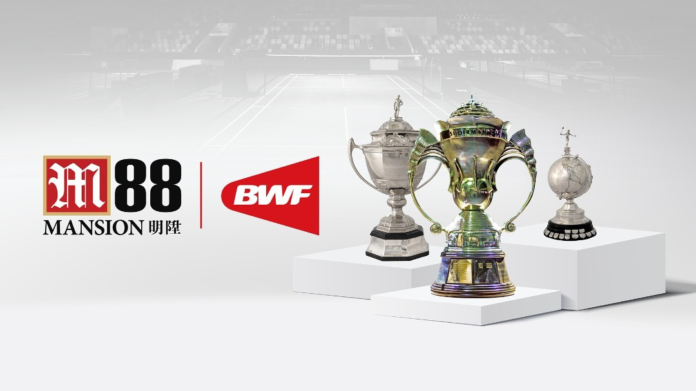 M88 Mansion has been appointed as the official betting partner of the Badminton World Federation (BWF).
The three-year deal will grant M88 Mansion an enhanced brand awareness across the Asian sports betting market via utilisation of exclusive digital assets and marketing collaterals across digital platforms, as well as access to player content.
Carlos Lopez, Creative Director of M88 Mansion, stated: "We are very much delighted and thrilled to partner with BWF over the next three years. Badminton is recognised as a worldwide sport and has a fast-growing audience not only in Asia but globally. Joining forces with BWF will help elevate the connection between M88 Mansion and its Asian followers to expand its brand visibility in the region. We believe that this partnership will create compelling and sustainable value for both parties."
According to Owen Leed, BWF Commercial and Communications Director, the strategic partnership between BWF and M88 Mansion will strengthen the profile of badminton worldwide.
"We are excited to announce our partnership with online betting platform M88 Mansion as we look to strengthen the sport's profile globally," Leed said.
The deal was brokered by BWF's Commercial and Broadcast partner, Infront, with the assistance of Outlast Sports and Entertainment.
"This is just the start of the evolution of the engagement of the sports fans by M88 Mansion. Expect more exciting things in the coming months together with BWF," said Outlast CEO Salauddin SS.
The partnership encompasses the following tournaments:
TotalEnergies BWF Thomas & Uber Cup Finals 2022
TotalEnergies BWF World Championships 2022
TotalEnergies BWF Sudirman Cup Finals 2023
TotalEnergies BWF World Championships 2023
TotalEnergies BWF Thomas & Uber Cup Finals 2024