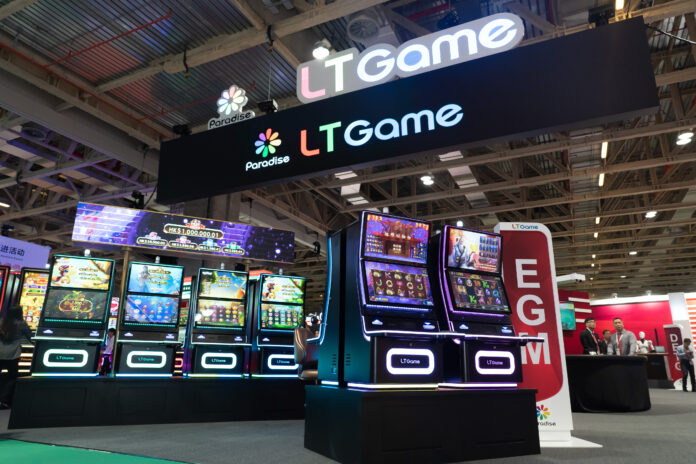 LT Game remains cautiously optimistic that the Asian markets will gradually recover from the Covid crisis and says its live multi games are performing well due to their ability to align with prevailing safety measures.
"The COVID-19 pandemic has demonstrated how drastic and rapid changes on the world's business environment can be brought by a single incident. The days ahead are no doubt full of challenges, but there are always opportunities co-existing in the midst of such difficulties, particularly in the region of Southeast Asia where more integrated resorts are scheduled to open, for instance in Japan, Cambodia, Vietnam, etc. Macau is also reviewing all aspects of the application of gaming concessions in an effort to perfect the market, which shall contribute to the city's economy bringing further opportunities," said Jay Chun, Chairman and Managing Director of Paradise Entertainment.
It is encouraging to see Macau's GGR rose 1,014 percent year-on-year in April 2021, according to DICJ figures. For the remaining months of the year, Chun remains cautiously optimistic that land-based gaming markets should be proceeding along the recovery path. Due to the stringent travel restrictions, gaming patrons were almost filtered out from crossing the borders before.  Thanks to the respective governments of Macau and the PRC, who have continued to perform admirably throughout the pandemic with proactive and decisive leadership in containing the spread of virus, the cross-border resumption allowed gaming patrons from the Mainland to visit Macau during the recent China "Golden Week" holiday.  As the pandemic situation in Hong Kong stabilizes, it is generally expected that travel restrictions between Hong Kong, Macau and the Mainland will be lifted soon and visitation and spending in Macau will respond positively. 
As always, Paradise operating under its trade name or brand "LT Game", is dedicated to continuous innovation in the gaming equipment industry using top-notch and innovative technology to create good electronic gaming products that are primarily catered to the mass market.  Despite the challenges imposed during the pandemic time, Chun observed LT Game's flagship product, the live multi-game machines, performed exceptionally well.  This is due to the distinctive features of these machines being capable of aligning with the specific measures imposed by the DICJ to maintain a safe distance between gaming tables, and between gaming machines. In respect of development and deployment of LT Game's own slot machines, its new Jackpot Series has recently been approved for the Macau market, which contains a group of slot games that are straight-forward, simple and perfectly suited for high denomination areas with non-progressive, standalone progressive and linked progressive options.  Slot games of the series have received encouraging results when the products were launched in the North American markets.  LT Game's other brand-new slot game, namely, "TEKKEN" series has also hit the market.  Being a famous Japanese media franchise, TEKKEN centered on a series of fighting video and arcade games, which have been very popular with players over decades.