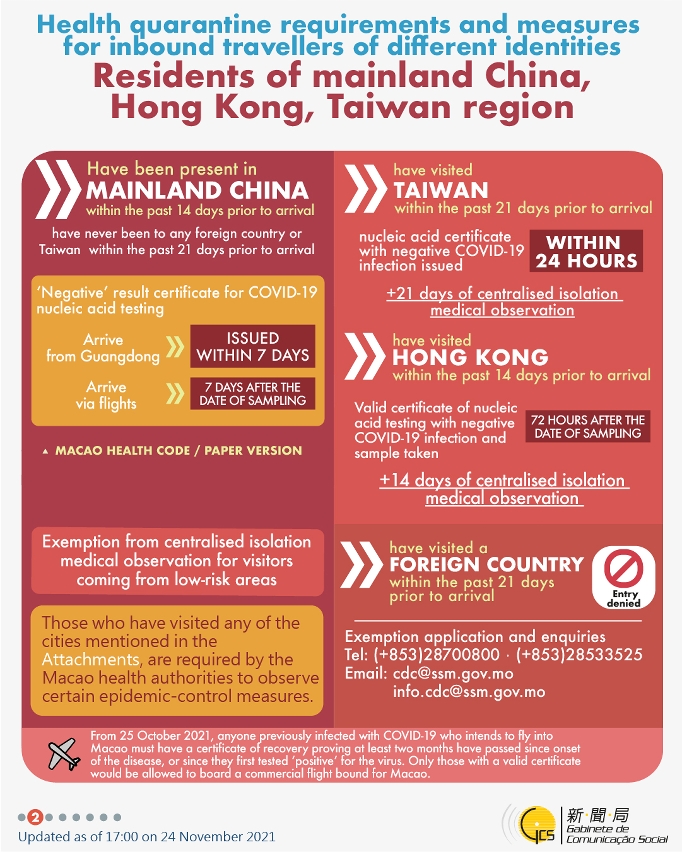 The Macau government has reported another positive Covid-19 case arriving via air from the U.S., though the variant has not yet been identified.
The positive case was a 62-year old local resident who arrived in Macau on the 27th of December from Los Angeles via Singapore.
It comes only days after Macau confirmed its first Omicron case, brought in by a 23-year old student who had been studying in New York for the last four months. 
At this point, there has not yet been Covid-19 related death in Macau.
In related news, the government has recently expanded its list of cities and provinces in China in which travellers from those regions will require quarantine upon arrival to Macau.
These include several cities within the Yunnan Province, the Heilongjiang Province, Zhejiang Province, Jiangsu Province, Inner Mongolia Autonomous Region, Guangdong Province, Shaanxi Province, Beijing City and Guangxi Zhuang Autonomous Region.