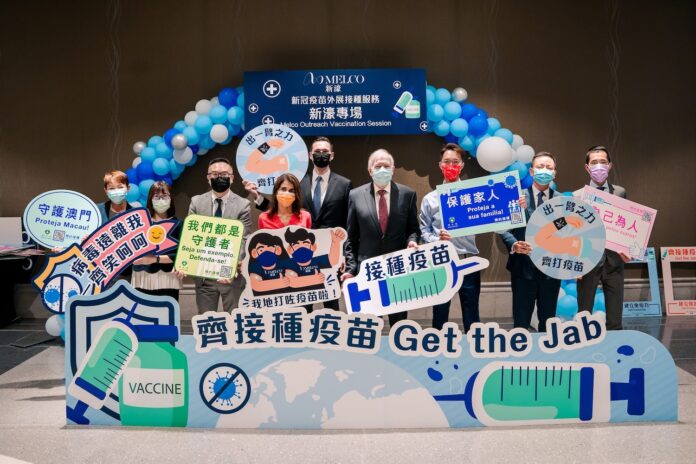 Melco Resorts & Entertainment and Galaxy Entertainment have announced vaccination landmarks after an incentive drive to encourage employees to get the jab.
Galaxy said nearly 82 percent of its staff are fully immunized, while Melco said the rate has reached more than 75 percent amongst its employees. The rate at both operators is significantly higher than the general population which remains around 54 percent.
Macau's six operators have all launched vaccination drives to get employees and their families covered. Melco's "Get the Jab Program" offered financial incentives, while Galaxy offered vaccination leave to its staff.
Mr. Lawrence Ho, Chairman & CEO of Melco Resorts & Entertainment, said, "Melco established colleague immunity as a key company objective to ensure a safe environment for colleagues, guests and the community, and we continue to support the government-led efforts towards community-wide vaccination for achieving herd immunity. We are thrilled at the success of Melco's 'Get the Jab' vaccination incentive program, resulting in, to date, 75% full vaccination amongst colleagues in Macau and Hong Kong. I am grateful that our colleagues are taking this important step towards protecting themselves and the community and for helping us turn the page to a better, brighter tomorrow as we prepare to welcome visitors back to the city."
Melco's second Get the Jab $3 million (USD 375,000) lucky draw is scheduled to be hosted next month, with three colleagues set to win $1 million (USD 125,000) each.
Macau health authorities have confirmed they will maintain a "zero-covid" policy until vaccination rates in the city reach 80 to 90 percent.