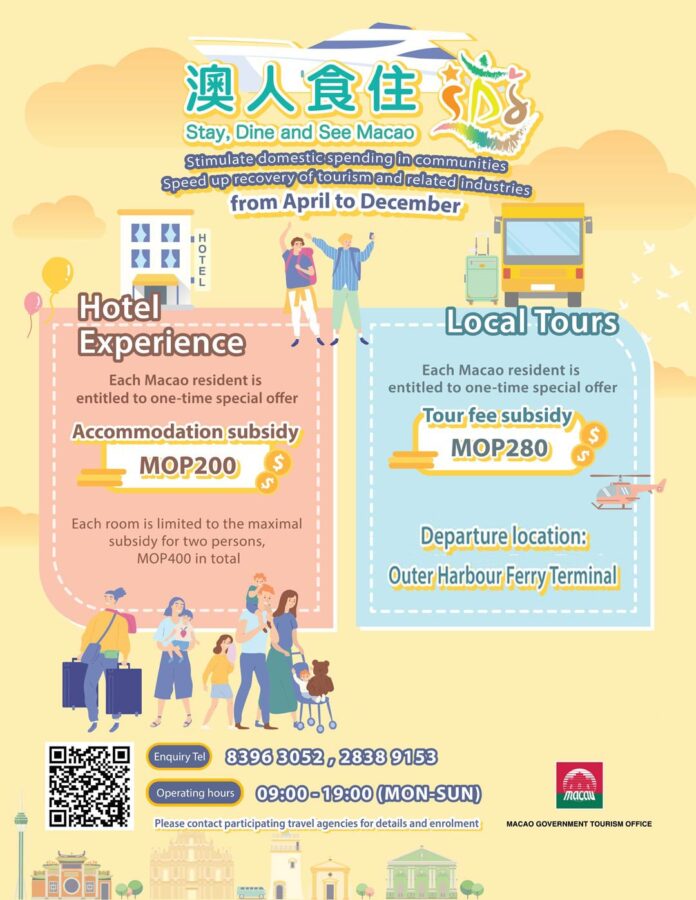 The Macau Government Tourism Office (MGTO) has announced the resumption of the "Stay, Dine and See Macau" program from Saturday, September 18.
The program was temporarily halted last month after a family of four was diagnosed with Covid-19, causing the entire city to go into lockdown and go through mandatory Covid-19 testing.
According to the MGTO, the "Stay, Dine and See Macao" project conducts local tours at three successive phases spanning from April – June, July – August and September – December respectively. The 13 adjusted itineraries for the third phase will be rolled out from September to December as planned.
In addition, the hotel staycation experience under the "Stay, Dine and See Macao" project will last until the end of December 2021.
Every permanent or nonpermanent Macao SAR resident who has not joined the "Stay, Dine and See Macao" project before is entitled to a one-time subsidy for each of both categories – local tour and hotel staycation. Visitors to Macau are also welcome to join the tours at full price.
MGTO also noted that from April 15 to July 31, as many as 32,961 people signed up for local tourists and 17,492 hotel packages were sold.