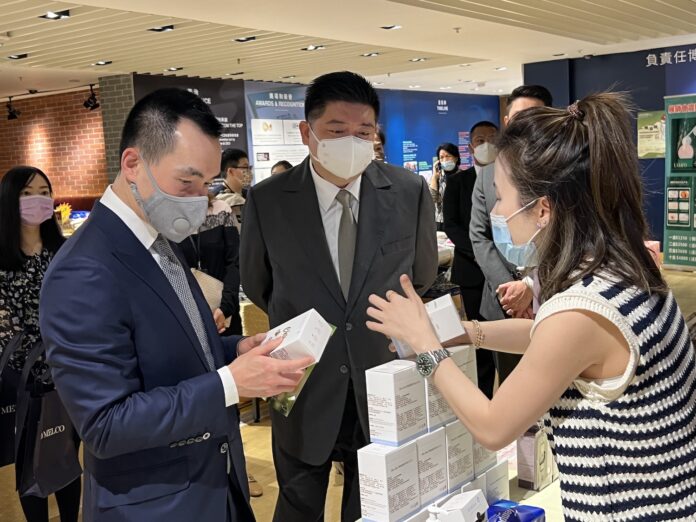 Melco Resorts & Entertainment has generated over MOP 3 million ($371,815) revenue for local small & medium enterprises (SMEs) in the first quarter of 2022 through its Heart of House roadshow series, benefitting 54 local SMEs and  NGOs.
The Heart of House roadshows allow local SMEs to promote their brands and businesses by selling directly to 16,000 colleagues working at Melco properties including City of Dreams, Studio City and Altira Macau.
In its most recent Women's Day sale series hosted during the month of March, the roadshow helped generate more than MOP 2 million in additional revenue for local SMEs offering Personal & Skin Care products, Clothing & Accessories and Electronic products. Melco has planned a series of further roadshows for the rest of the year to support SMEs with additional revenue generating opportunities.
One of the Women's Day roadshow SME participants, Mr. Mickey Lee, Proprietor of Riko Zakkaya, said, "Thank you to Melco for supporting SMEs like ourselves – for supplying us with a wonderful space and opportunity to promote and sell our products. The Melco colleagues responsible for the project have been really helpful and supportive. We would love to take part again in the future if given the opportunity."
Melco's philosophy on Corporate Social Responsibility (CSR) is to make a difference in the community in which it operates. In alignment with this philosophy, Melco procurement is committed to supporting the local community through sourcing products and services from, and creating opportunities for the development and growth of local companies and individuals. By forging a sustainable, mutually beneficial relationship with local SMEs, Melco aims to support the creation of a healthy and beneficial business environment where SMEs can grow and flourish.