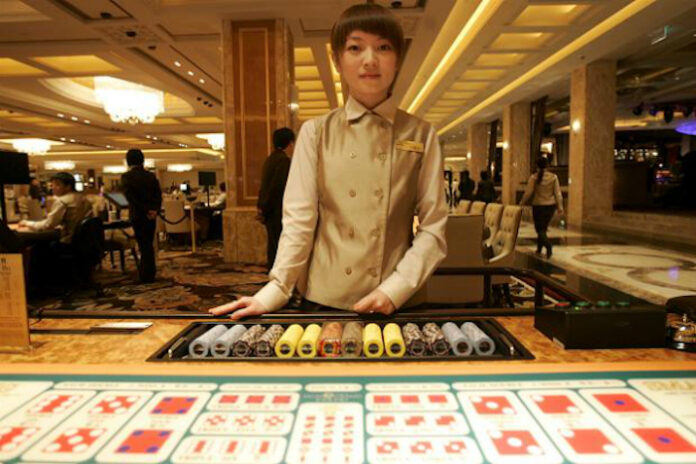 In the final five months of 2020 there was a steep 86.6 percent fall in the number of new hires within Macau's gaming industry. That meant that only 174 new employees were hired during the entire stretch.
This information released by the Statistics and Census Bureau (DSEC) underlined the impact of the Covid pandemic on Macau's economy and society.
The total number of people employed full-time in the gaming sector decreased by 1,612 workers, bringing the total number of registered gaming workers to 56,613 by year's end.
Full-time employees in the gaming sector also saw their average monthly earnings fall by 4.9 percent in 2020 to MOP23,440 (US$3,047).
Separately, the Macau Federation of Trade Unions has reported that about 55 percent of the local employees surveyed reported that their company has adopted some kind of unpaid leave or care leave measures in the past three months. The gaming sector was among the hardest hit in this respect.
Last year a total of 5.8 million visitors arrived in Macau, compared to the record 40 million arrivals in 2019. Combined GGR was down nearly 80 percent for the full year.