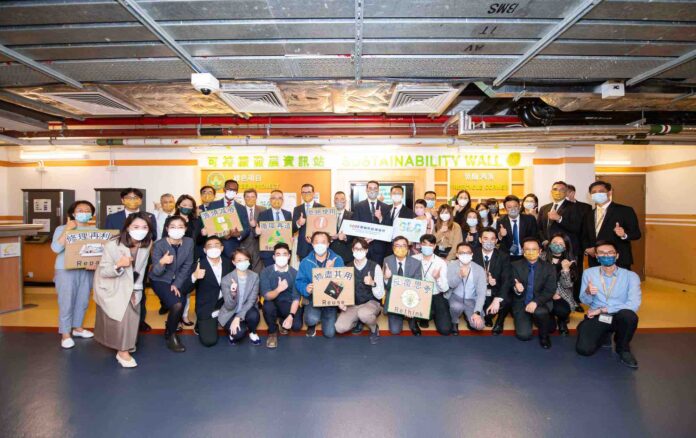 Galaxy Entertainment Group ("GEG") is committed to fulfilling its corporate social responsibility in environmental protection and proactively supports the country and Macau in achieving the dual carbon goals.
Recently, Hotel Okura Macau received both the Green Key Certification and EarthCheck Silver Certification and became GEG's second hotel brand to obtain both accreditations following Galaxy HotelTM.
Meanwhile, Phase II of Galaxy MacauTM also received a GBA Low Carbon Buildings Top 100 Award from the GBA Carbon Neutrality Association, making it one of the 100 representative low-carbon buildings in the Greater Bay Area.
These accolades from reputable international bodies reaffirm GEG's efforts in environmental protection and sustainable development. To further promote the significance of environmental protection to its team members, today, GEG inaugurated the "Energy and Environmental Conservation Month" which encapsulates a series of enriching themed activities and took the opportunity to share with team members GEG's recent green achievements.
The inauguration ceremony was held in the back-of-house areas of Galaxy Macau, where Mr. James Koratzopoulos, Executive Vice President of Hotels and MICE Operations, Mr. Shaun Campbell, Senior Vice President of Hotels of Galaxy Macau, Mr. Benny Mu, Senior Vice President of Facilities Management of Galaxy Macau, Mr. David D' Alessandro, Assistant Vice President of Hotel Operations of Hotel Okura Macau, as well as members of the Energy and Environmental Management Committee were present to show support and celebrate GEG's green achievements with team members.