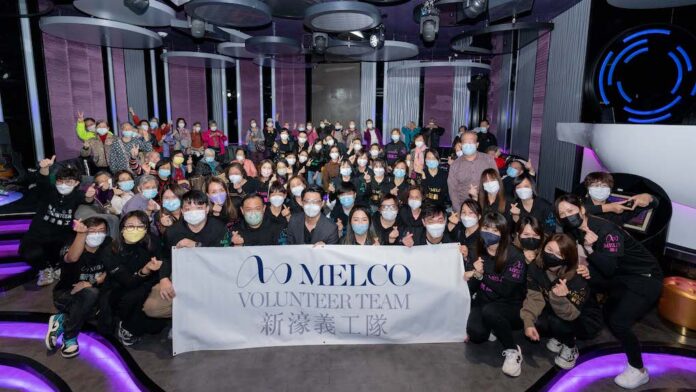 Melco Resorts & Entertainment continues to bring warmth and joy to the local community this Christmas through its Simple Acts of Kindness 2.0 volunteering initiative.
In collaboration with the Company's community partner NGOs, approximately 220 Melco volunteer team members have, in recent weeks, dedicated over 400 hours to more than 540 children, youth and elderly beneficiaries.
The varied Christmas-themed activities and events included a gingerbread man pastry-making workshop with Mong-Ha Children and Youth Home, where beneficiaries learnt to bake festive goodies with chefs from Studio City's culinary team, and festive lamp decoration workshops hosted at Kids' City in Melco's City of Dreams with beneficiaries from Centro de Serviços Integrados de Apoio à Família — Fonte de Alegria e de Energia and Macau Autism Association.
Melco Volunteer Team continued its annual Christmas visit to Concordia School for Special Education, and the primary section students of Escola de S. Jose Ka Ho were invited to attend dedicated Christmas carnival event at Kids' City, spending joyful afternoons with their teachers and Melco volunteers, and enjoying festive entertainment performances and games. Outstanding pupils were also recognized during the carnival, receiving gifts of encouragement from their teachers and Melco Volunteers for their efforts and dedication in school.