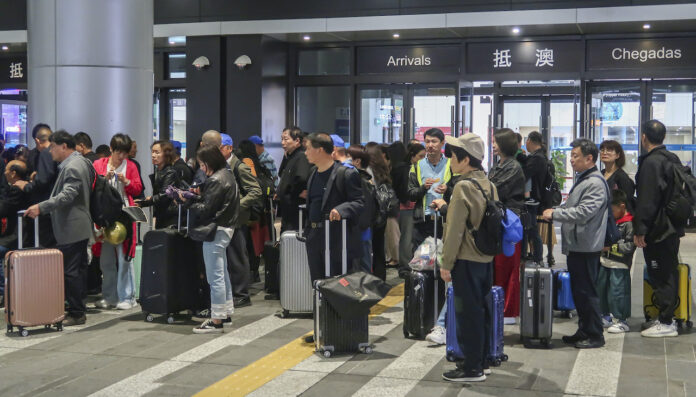 Macau's Border Gate may receive 340,000 tourists daily over the Labor Day Holiday, says China's top immigration body.
The Border Gate, or Gongbei Port, is the most commonly used entry and exit point for tourists and local citizens.
China's National Immigration Administration estimates that all the Chinese land border ports that connect to Hong Kong and Macau will continue to record an increase in tourists.
The peak passenger flow has been expected to be on April 28th, the eve of the Labor Day holiday, April 29th and May 3rd – the last day of the holiday. 
Overall, the peak number of inbound and outbound arrivals to all of China during the upcoming Labor Day holiday is expected to exceed 1.3 million daily, with an average of 1.2 million. This is about two times higher than last year's period and 57 percent of the figure of the same period in 2019. 
China's National Immigration Administration mentioned that regarding airports: Beijing Capital Airport, Shanghai Pudong Airport, Guangzhou Baiyun Airport will be the main ports to have inbound and outbound tourists.