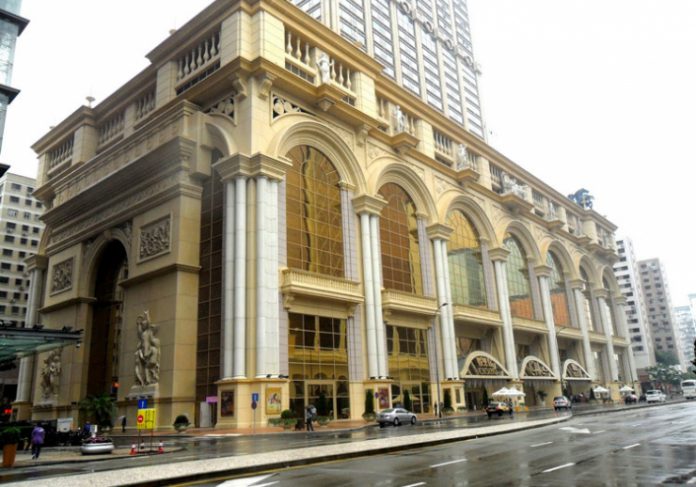 Macau legacy gaming operator SJM says that it has successfully negotiated a new services agreement with company Director Angela Leong's wholly-owned L'Arc Entertainment Group to operate the casino in the Macau-peninsula property.
Under the agreement 'L'Arc Entertainment agrees to provide the Services to SJM Resorts, as well as to authorize SJM Resorts to use the designated area of the L'Arc Hotel for the operation of the casino'.
The agreement commenced on January 1st and runs until December 31st of 2025.
Under the agreement, L'Arc Entertainment is entitled to a monthly fee 'equal to fixed percentages of the gross gaming revenue from the relevant gaming sectors in the casino' after deduction of costs and expenses. L'Arc Entertainment, meanwhile, bears all operational costs and expenses, while taxes on gaming revenues are to be paid by SJM.
Under the new agreement, annual caps on the fees to be paid to L'Arc have been capped at HK$253.1 million ($32.24 million) for this year, HK$351.7 million ($44.8 million) for 2024 and HK$450.1 million ($57.34 million) for 2025.
The figures still come in far short of the service fee of HK$739.8 million ($94.24 million) paid out to L'Arc in 2019.
The caps have been set 'due to the […] expected recovery of visitor arrivals and gaming revenue as a result of the loosening COVID-19 pandemic preventive measures and travel restrictions'.
SJM and L'Arc have held an agreement regarding the operation of the casino since 2009, with SJM noting that the new agreement is 'on normal commercial terms and fair and reasonable'.
The group does note that, prior to the new gaming concessions, which came into effect on January 1st of 2023, 'there remained considerable uncertainty surrounding the grant of a new gaming concession from the Macau government and the exact arrangements regarding the operation of casinos owned by third parties'. In fact, L' Arc is one of just nine satellite casinos SJM was permitted to continue operating under its new license.