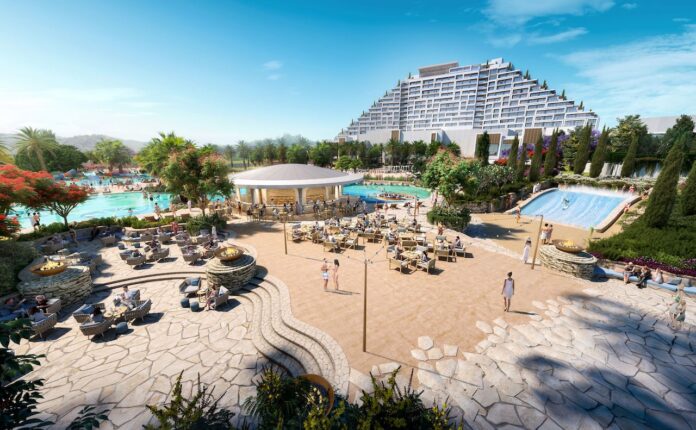 Melco Resorts and Entertainment has unveiled plans for the official opening of City of Dreams Mediterranean in Cyprus on July 10th. Prior to this, the Integrated Resort (IR) will have its soft opening for invited guests on June 12th, with the development promising to be a unique addition to the region.
The City of Dreams Mediterranean claims the title of the first IR in Europe, boasting a grand casino, fine dining, extensive entertainment, and the largest expo center in Cyprus. This landmark destination promises a special experience to its visitors.
"A landmark project and our first venture in Europe, it will bring Melco's award-winning standards of entertainment and leisure and welcome innovation to Cyprus' luxury hotel scene," Grant Johnson, General Manager of the property, commented.
City of Dreams Mediterranean is located on the Mediterranean island of Cyprus, minutes from Limassol's vibrant city center, the IR comprises 500 guest rooms and suites.
The development incorporates a 7,500 square meter casino featuring table games, a designated Poker area, state-of-the-art slot machines, and live entertainment. In addition to an open gaming floor designed by Westar, the property has a VIP member's only Platinum Club, offering guests distinctive service.
The pandemic has delayed the opening of the property, as the IR was slated to open initially in the summer of 2022, later postponed to the second quarter of this year. According to a previous report, Melco's IR in Cyprus involves an investment of around $650 million.
Casinos were not legalized in Cyprus until 2015 and Melco got a Cyprus casino permit in 2017.