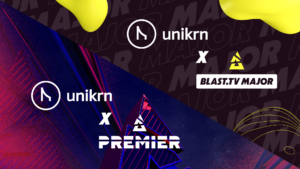 Entain announces that its unikrn brand has entered a multi-year global partnership with esports entertainment company BLAST.
The partnership will see unikrn deeply embedded into the BLAST fan experience, with the unikrn logo and branding across BLAST's event coverage and promotions – including fan-led activations, social giveaways, broadcast integration, and branding on the BLAST Premier tournament series and upcoming BLAST.tv Paris Major.
BLAST is the premiere esports event operator that produces, among others, the biggest Counter-Strike tournament in the world – a title huge among esports fans. BLAST tournaments attract tens-of-thousands of fans to live events in big arenas from London and Copenhagen to Miami and Sao Paulo, with millions more watching at home on broadcast in over 150 territories and in 25 different languages.
"BLAST is an epicentre of action for esports fans around the world and has produced some of the most memorable moments in the history of competitive Counter-Strike play," said Justin Dellario, Managing Director for esports at Entain. "unikrn is built for these moments, when fans are looking for the deepest and best possible experience as they root on their favourite players and teams. We are thrilled to be BLAST's partner, and to bring our world-class insights and betting opportunities to its millions of fans."