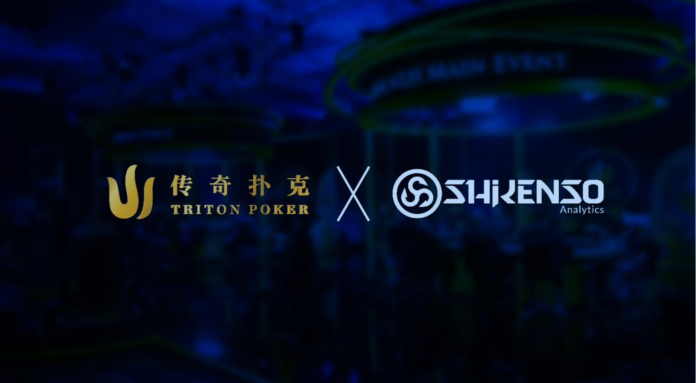 High-end service company Triton Poker to bank on AI solutions for media value measurement from Shikenso.
Founded in 2015, Triton Poker started off with one specific goal: build a brand that combines the professionalism of high-stakes tournaments with social commitment and charitable causes.
Since its ignition, it has hosted some of the major poker tournaments of the decade and helped raise millions to aid society through philanthropic contributions. To continue providing the highest value to both its affluent community and its commercial partners, Triton Poker turned to Shikenso and its bespoke analytics solutions. The partnership with German analytics firm Shikenso allows the company to solidify its strategy by putting transparency at the core of partner interaction. Relying on Shikenso's scalable cross-platform solution, Triton will evaluate brand partnership performance on streaming and social media channels.
Chng Zhen Wei, Head of Business Development of Triton Poker: "Triton Series is the leading live poker tournament, with world-class content being streamed to millions of fans. We look forward to leverage on Shikenso Analytics data-driven solutions to provide cross-platform insights into sponsorship activities and activations, and increase Triton Series commercial value, as we embark on our journey to transform the way people view poker."
Arwin Fallah, CEO of Shikenso: "I'm in love with the concept of Triton Poker and their alignment of good cause and high-end poker tournaments. Being able to support them on their journey by applying our solution to their streams and productions is great."