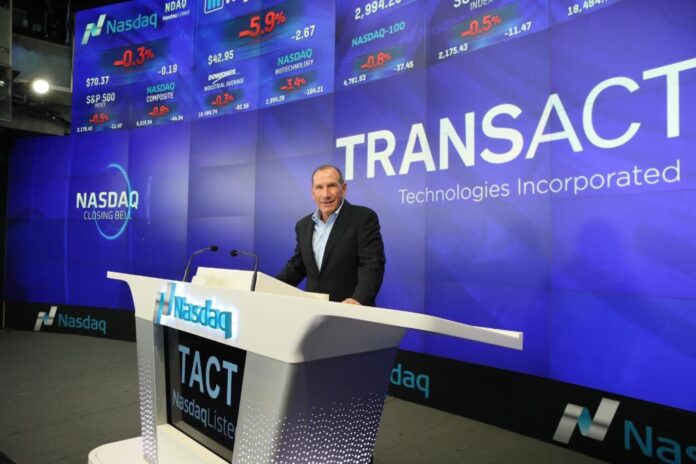 TransAct Technologies said it recorded its highest quarterly net sales since the start of the pandemic in 3Q21, due to a strong rebound in its domestic casino and gaming segments, and sustained momentum in its Food Service Technology business and BOHA!.
Net sales for the quarter was $10.6 million, up 46 percent compared to 3Q20. Net income for the quarter of $0.9 million, compared to a net loss of $0.9 million in the prior year period. EBITDA was $0.7 million, compared to an EBITDA loss of $1.1 million in 3Q20, the company reported. 
"We are really pleased with the encouraging trends in the casino and gaming market, with sales up over 100% year-over-year to $4 million for the third quarter of 2021, " said Bart C. Shuldman, Chairman and CEO of TransAct.  
"The domestic rebound is leading the way, courtesy of the continued reinvestment in the casino floor, as the American gamer clearly has been very eager to return to business as usual."