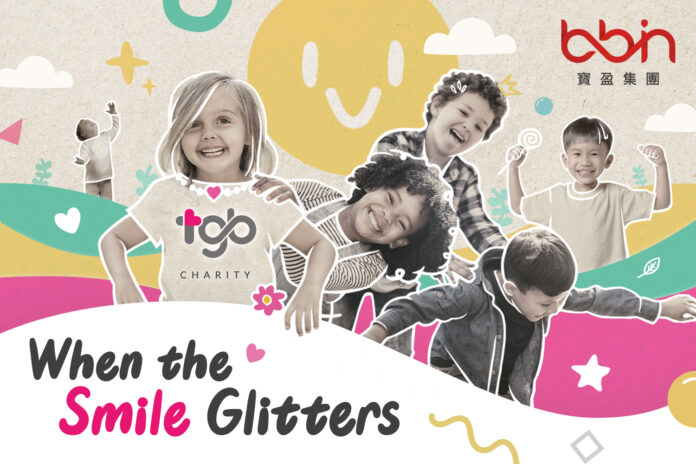 The Gaming Beat Charity (TGB Charity) launches the latest charity campaign to advocate and stress the importance of children's rights.
By the name "When the Smile Glitters," the campaign connects and gathers various child rights' related groups and platforms to encourage idea-exchange, devotion, and contribution through mutual resource sharing.
Engaging in long-term cooperation with multiple charitable organizations/NGOs, TGB Charity endeavors to bring positive energy and hope to the world. Prior to the current campaign, TGB Charity had organized "The Future You'd Love" to collect voices and wishes for the future and found many participants' attentions are on the children's welfare and rights.
This has inspired TGB Charity to initiate the campaign "When the Smile Glitters" to help underprivileged children all around the world.
In "When the Smile Glitters," TGB Charity introduces to the public nine charitable organizations, including Blessed Echoes Children Alliance (Uganda), Central Park Angels (US), ChildAid to Eastern Europe (UK), Children Change Colombia (UK), De Pull-Up Foundation (Ghana), Fobeworld Org (DRC), God's Hand For The Needy (Uganda), Newborns in Need (US), and The Delia Foundation (US).
These organizations are based in various locations around the world, attending to different children-related issues and organizing regular fundraising events to raise people's attention and care about children's rights.
BBIN and TGB Charity invite you to create a more sustainable environment for our next generation, to guard not only children's rights but also their smiles and happiness for a better future.