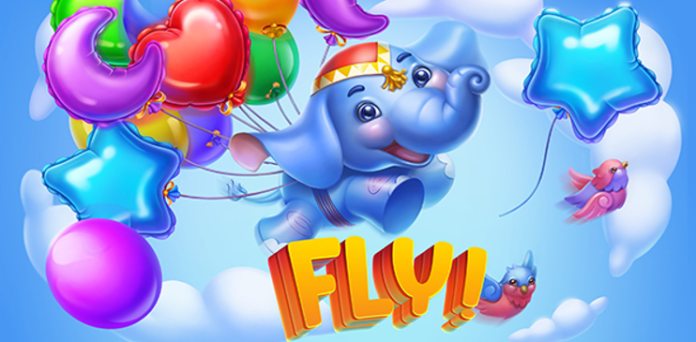 With people around the world finally enjoying the freedom that they sacrificed for the past 18 months, Habanero made sure to build a backlog of innovative content that would assist in the retention of players from both online and those who migrated from land-based spaces.
However, with game design playing as big of a role as ever in attracting new players, we have made sure to develop a collection of games that perform just as strongly as they look aesthetically. It's essential to strike the right balance!
As always, content is king, and simply reskinning a successful series or popular mechanic is no longer enough to attract new players. Which is exactly why we have broken from our usual tradition of providing games with mature themes in a bid to display the versatility and flexibility of our offering.
The recently launched, fully animated title Fly! takes players on an adventure through cotton candy clouds and playful surroundings to deliver a 5×5, highly volatile slot filled with ground-breaking mechanics, eye-catching visuals and huge win potential!
Inspired by innocent fun, Fly! keeps players in high spirits with its cascading symbols and guaranteed Free Games feature that is triggered every 160 paid spins. Our recently acquired MGA licence means the game will be offered to an ever-growing operator network which stretches across a wealth of European and Latin American markets.
We've also impressed audiences with the recent hit Mystic Fortune Deluxe, which requires players to navigate their ethereal environment to unlock exclusive prizes. 
Marking a decisive move from the more mature themes of previous Habanero releases, these titles have been designed to cater to wider audiences and allow players to embrace their fantasies, demonstrating the versatility of our game design team.
So, whether you're looking for a gritty playing experience, or a more light-hearted, fast-paced gaming experience, Habanero has got your back.