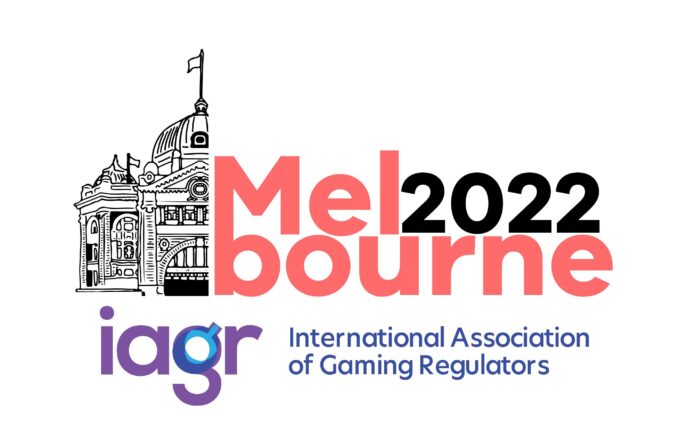 The International Association of Gaming Regulators (IAGR) has released the program for its annual conference, taking place in Melbourne, Australia from 17 to 20 October.
The program is available on IAGR's website, with early-bird ticket prices on offer until 15 August.
IAGR Vice President and UK Gambling Commission Director, Ben Haden, believes the line-up is one of the strongest yet, reflecting a time of disruption through a lens of innovation.
"Over four days, our speakers and attendees will delve into global regulatory challenges, safer gambling initiatives, security updates and technology advances impacting the industry," explains Ben.
"With sessions including 'Why the Women's World Cup 2023 will be the biggest betting event ever', 'An introduction to gambling in the Metaverse', 'Regulating emerging technology', 'Gambling-like reward mechanisms in video games' and 'How regulators can use lived experience to prevent gambling harm', it's clear we have a richly diverse, fascinating and relevant line-up."
This year's speakers include: Andrew Rhodes, CEO, Gambling Commission United Kingdom, Earle Hall, VC, International Gaming Standards Association & CEO @ AXES.ai, Stephen Bryan, QC, Special Manager for the Melbourne Casino Operator, Michael Morton, Senior Policy Counsel, Nevada Gaming Control Board, Fran Thorn, Chair, Victorian Gambling and Casino Control Commission among others.
Dr. Jason Lane, IAGR President and Chief Executive of the Jersey Gambling Commission, says he's particularly looking forward to being able to greet regulators from across the globe in person.
"Many gambling regulators, including me, couldn't travel to last year's conference in Boston," says Jason. "IAGR2022 will be an amazing opportunity to reunite, connect and build relationships with regulators, industry stakeholders and thought leaders in person in beautiful Melbourne."
IAGR2022 is hosted by the Victorian Gambling and Casino Control Commission.For further information, please email [email protected] or visit iagr.org