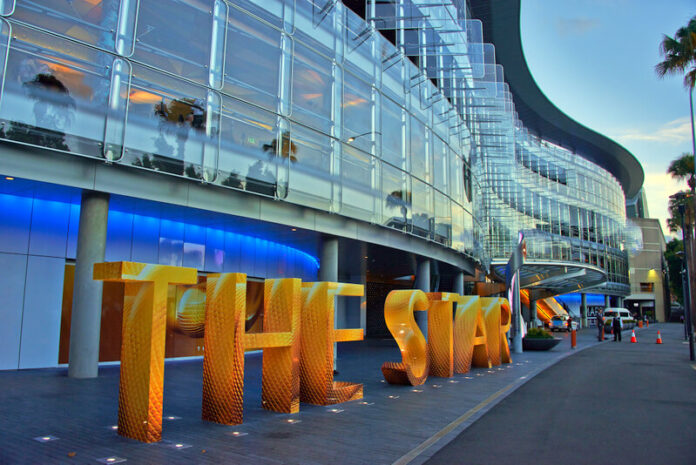 Australian casino operator The Star Entertainment has officially entered the race for Crown Resorts, proposing a $12 billion mega-casino merger. 
The proposal sees Star proposing a nil-premium share exchange ratio of 2.68 shares in The Star per Crown share. The proposal also includes a cash alternative to $12.50 per Crown share for up to 25 percent of Crown's issued share capital. 
Casino operator Crown confirmed receiving the unsolicited proposal from The Star on Monday morning, noting that the merger proposal would result in pro forma ownership of the merged entity of 59 percent for Crown shareholders and 41 percent for Star shareholders. 
However, said it has not yet formed a view on the merits of the merger proposal.
In a filing to the ASX, The Star said it believes a merger with Crown represents a compelling value proposition for all shareholders by creating a national tourism and entertainment leader and delivering between $150 million to $200 million if cost synergies per annum, along with enhancing its products and experiences for its guests across a portfolio of integrated resorts. 
Star chairman John O'Neill said the merger would create an estimated $12 billion ASX-listed national tourism and entertainment leader that would be active with seven properties across four states. 
"A merger of The Star and Crown would result in significant scale and diversification and unlock an estimated $2 billion in net value from synergies. With a portfolio of world-class properties across four states in Australia's most attractive and populated catchment areas and tourism hubs, the combined group would be a compelling investment proposition and one of the largest and most attractive integrated resort operators in the Asia Pacific region."
The Star said it was also confident in being able to complete the necessary due diligence and documentation needed to go ahead with the proposal within the next eight to twelve weeks. The company said it was also confident in being able to maintain the necessary regulatory approvals for the merger. 
The news comes just as Blackstone upped its bid for Crown's shares from $11.85 to $12.35 per share, as well as Crown appointing real-estate boss Steve McCann to its helm, effective June 1, 2021.