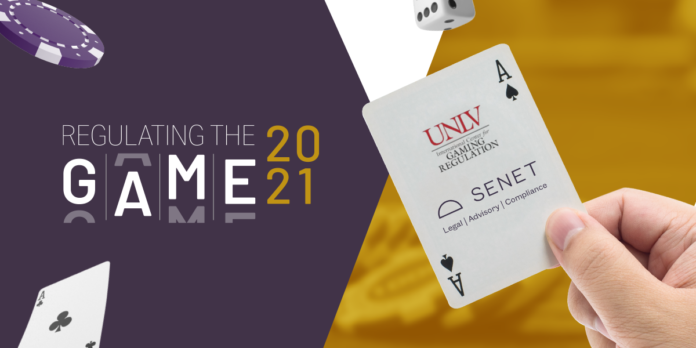 The organizers of Regulating the Game 2021 have on-boarded its third media partner Asia Gaming Brief this week and have published additional details about some of their International Center for Gaming Regulation lecturers.
The impressive lineup of distinguished speakers includes Sandra Douglass Morgan, the former Chairwoman of the Nevada Gaming Control Board, and Karl Bennison, the former Chief of the Gaming Control Board's Enforcement Division.
"We continue to build momentum towards Regulating The Game 2021 and are excited that we are bringing such distinguished industry, legal and regulatory figures to share their knowledge and insights with the course," said Paul Newson, IAGR Patron.
"The recent lock-down in Melbourne shows some risk for physical events remains, and while our focus and priority remains on delivering a prestigious in-person event, and providing tremendous networking functions, we will have capacity to provide online access to the program should your jurisdiction impose a lock-down or similar public health controls, which limit your capacity to travel and attend the course."
"While it's sensible to make preparations to ensure we can provide online access for individuals impacted by travel restrictions, we are confident that the accelerated vaccine roll out and measured risk-based approach to restrictions in NSW, will help ensure the program can be successfully delivered in-person at the ICC Sydney and our exciting networking events can proceed," he added.
Regulating the Game is a carefully curated program designed to build regulatory and compliance capability, cultivate curiosity and critical thinking, and an appetite for continuous improvement. It's designed for both regulators and the industry to attend. To hear from leading experts and participate in policy and compliance discussions and case studies, as well as hear from each other and contribute to policy debate and a contest of ideas to help advance effective public policy and regulatory practice and cultivate compliance orientation.
It's also about building relationships and growing your network. The program provides the opportunity to connect, spark conversation, get to know each other and leave the course with an enhanced network to leverage as you grapple with public policy and compliance challenges, and access leading thinking and practices to adapt and advance in your organization.
The Regulating the Game countdown clock is at 61 days and 21 hours until our prestigious 5-day gambling regulatory program begins.
If you are interested in sending several staff from your organization, the organizers can offer a program discount for multiple course registrations. Contact them at [email protected].com for more information.