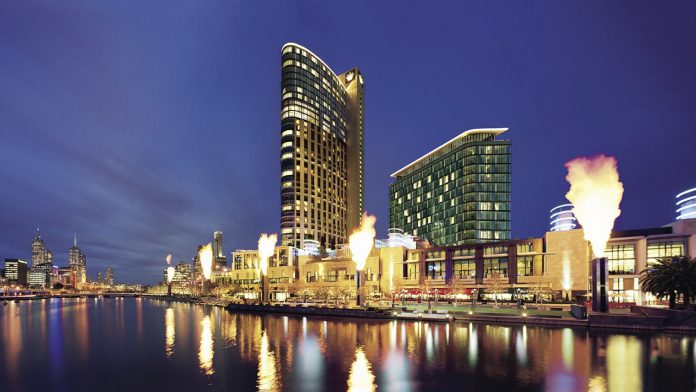 The sale of Las Vegas Sands' Vegas properties for $6.25 billion could be an opportunity for Sands to put their boots down in Australia through a purchase of Crown Resorts, according to Bernstein analyst Vitaly Umansky.
"Crown Resorts could be a good fit for Sands in the long run. The company is currently in turmoil following regulatory challenges following revelations of AML violations and control problems. Several directors (including the CEO) have resigned and the company is ripe for new ownership and management."
That being said, Sands' Macau and Singapore operations, and its relationship with junket operators in Macau could create issues, said Umansky. 
"It is unclear at this time whether an acquisition of Crown could make sense," he noted. 
Earlier this year, it was rumored that Las Vegas Sands could be interested in buying out majority shareholder James Packer after it was reported that Packer's $200 million yacht spent the last days of 2020 alongside a superyacht owned by Sheldon Adelson. 
However, Packer later denied the two had any contact over the open water. 
Outside of Australia, Bernstein said that part of the proceeds could be used to fund construction of its $3.3 billion Singapore expansion plan. 
It could also go into US igaming and sports betting markets, though the company would have a hard time going in alone, and existing igaming operators may be valued too high at the moment. Other US opportunities exist in Texas and New York City, though neither regions seem to be moving forward with any speed, said the analyst. 
Bernstein said it could be used for LVS parent debt paydown, or returning capital to shareholders via a resumption of its dividend.