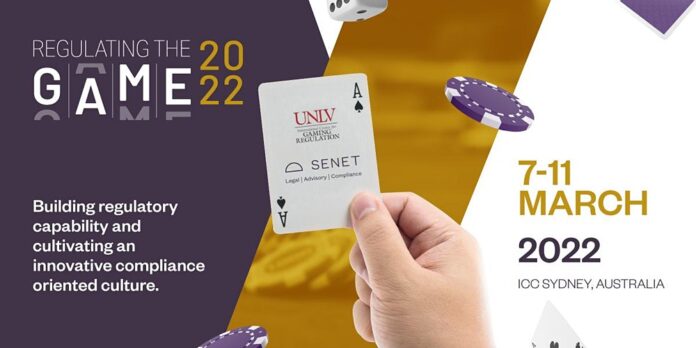 Regulating the Game, an Australian gaming conference running on March 7-11, 2022 is set to hold four social events over the course of the conference. 
The welcome reception, held on Sunday will be located at HMAS Vampire, a Daring class destroyer that served in the Royal Australian Navy from 1959-1986. 
HMAS Vampire is moored at the Australian National Maritime Museum in Darling Harbour and provides an impressive backdrop to meet, and talk with participants and faculty, glimpse Sydney and its vibrant nightlife and enjoy the welcome hospitality before the course commences on Monday morning.
The second evening's event is designed to build shared awareness and understanding of regulatory frameworks, industry supervision and operator approaches to compliance and responsible gambling across jurisdictions.
Attendees will give short presentations on their responsible gambling arrangements and strategies as well as approaches to compliance and industry supervision. Presentation night is an opportunity to tell a story about your organisation and compliance and regulatory arrangements and hear about approaches across the sector and different jurisdictions.
The third networking event will be a tremendous opportunity to enjoy outstanding hospitality, talk and relax with fellow attendees and faculty, and reflect on the program over canapes and cocktails, is being hosted by the Australian Hotels Association NSW in its impressive event space, with stunning views of Sydney Harbour and overlooking the Opera House and Botanical Gardens.
Finally, The Apollo is the stage for the Gala Dinner and final networking event of the program and celebrates participation and achievement in the course. The evening will be a marvelous opportunity to spend some time with new colleagues and friends, enjoy the food and entertainment and pose for some memorable photos.
More information and registrations can be made on the Regulating The Game website.