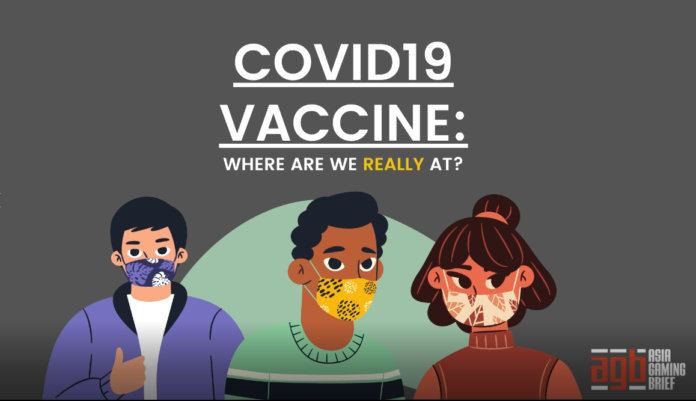 This week's "By The Numb3rs" by Asia Gaming Brief comes just after the announcement of Pfizer and Moderna's covid-19 vaccine, which is now nearing the end of its stage 3 clinical trials – complete with promising results.
Our first infographic looks at the typical development process of a new drug or vaccine. What you'll see is a rather long process of approvals and testing before a new vaccine or drug is brought to market.
Vaccines for the coronavirus (with six in stage 3 clinical trials at the moment) have seen a far more accelerated journey, showing just how far governments are willing to go to stop the economic and social destruction the virus has caused over the last year.
In our video presentation, you'll see a summarized timeline of development for the Pfizer, Moderna, and Sinopharm covid-19 vaccine, which make up more than half of the vaccines in clinical trials at the moment.