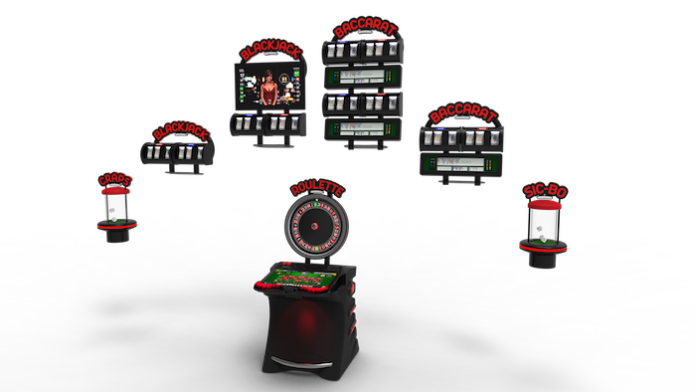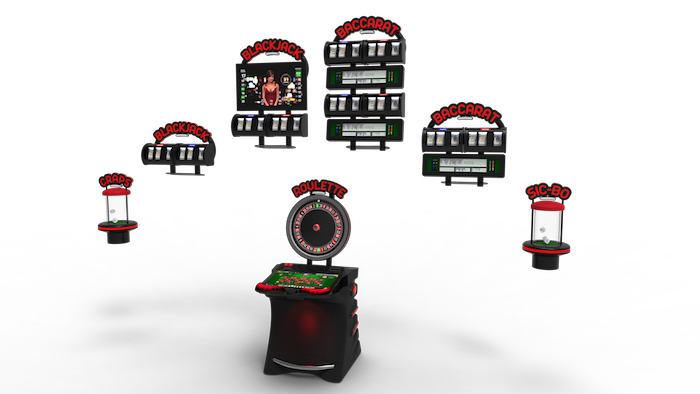 Universal Cabinets (UCs) are Interblock's latest line up of innovative products. The UCs are a unique type of gaming machine, designed with configuration flexibility and personalised experience, to complement the gaming floor with a stand-alone version of Interblock's Electronic Table Games (ETG).
The main difference from the G5 Diamond ETG product range is that every UC has either an electro-mechanical RNG (real dice for Craps/Sic Bo) topper, or a mechanical display of video (Roulette, Baccarat and Blackjack) topper.
 "The unique design of the UC allows quick and easy game conversion by simply replacing the topper with the desired game topper. It is fast-paced gaming which translates to more games per hour," said Michael Hu, president of Asia for Interblock. 
Other features include large bash buttons on top and on the sides of the armrests allowing Sic Bo/Craps players to activate the dice shaker with six levels of intensity, thus adding luck to the roll of the dice.  
The flip flop card display on Baccarat/Punto-Banco/Dai Bacc and Blackjack is available as a single or double-decker, each with its trend board, allowing Baccarat players to play a single game or two games at once, or as single hand and Multihand Blackjack. 
The all-time favourite game roulette is available as a fully automated UC Roulette with a 0 & 00 mechanical wheel and ball display. Synchronised light and sound, coupled with an instantaneous start and stop game bash buttons, allows for fast-paced gaming, more games per hour, more anticipation and user experience.  The game software and mechanical RNG are fully certified.