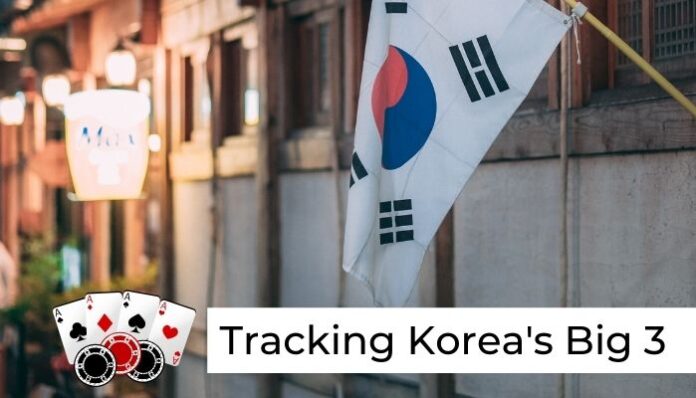 Asia Gaming Brief's latest "By the Numb3rs" infographic explores just how South Korea's three largest casino operators have fared during 2020 amid a pandemic that continues to linger around the world.
In this infographic, we also include a timeline with the opening and closings of casinos as a result of coronavirus restrictions to give you an idea of how long operations have been strained. We also take a look at quarterly results from all three operators, with hopes that the worst is over. Though recent news may prove otherwise.
Speaking to Asia Gaming Brief, Jeff Heo, strategic director of Gaming Korea has given further insights into the recent Covid-19 alert hike in South Korea.
According to Heo, with a jump in cases, the government has decided to apply Phase 2.5 of social distance to Seoul and other metropolitan areas by the end of this year.
The measure will suspend the operation of government-run gambling businesses across the country, including horse racing and casinos (Kangwon Land, GKL).
On December 3, GKL closed its two casinos in Seoul (Gangnam COEX, Gangbuk Hilton) from November 24 and one casino in Busan from November 1. The closure period has just been extended to December 29 following the 2.5-stage upgrade.
Since October 12, Kangwon Land had been implementing measures to limit the number of customers entering the casino to 1,200. However, Kangwon Land has just announced that it will be now be closed for an indefinite period of time.
Paradise Group casinos are currently operating, but some, such as its Seoul Walkerhill casino, under special restrictions.
See our related article: Covid resurgence brings cold winter to South Korean gaming