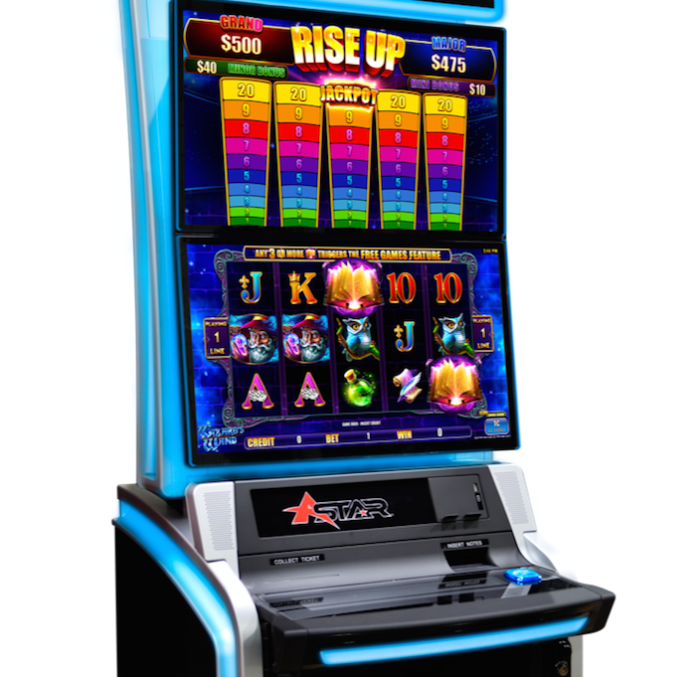 Ainsworth Game Technology and Jade Entertainment have entered into an agreement to distribute Ainsworth Products to the Philippines, Vietnam and Nepal.
Ainsworth and Jade will introduce the impressive new A-STAR cabinet to the market, which incorporates Ainsworth's experience and extensive knowledge of the industry, into an exciting new product for its customers. 
The A-STAR takes Ainsworth to next level with a meticulously crafted cabinet that encompasses a sleek modular design, spectacular new curved and dual screen format, dynamic LED lighting, and a state-of-the-art LCD touchscreen button deck.
​Whilst focus for the development of this cabinet was on supreme engineering and best-in-class reliability, the A-STAR  will launch with a comprehensive library of new game titles – including the proven Multi Games brand that continues to evolve internationally, displaying exceptional performance throughout gaming venues.
​The A-STAR game portfolio includes a wide variety of core and standalone progressive titles, as well as an exceptional line of new link progressives designed with the player in mind, demonstrating the company's commitment to the market through our vast, specially developed product range and successful long-term content.
​​Ainsworth continues to develop its presence with comprehensive proven product offerings that deliver entertaining content to players. The new A-STAR cabinet configurations; both Dual Screen and Curve, flaunt a unique and elegant design that integrates effortlessly with any casino décor. This all-new, minimalist line of cabinets takes design to a whole new level with an ultra- thin form factor, providing genuine space integration and an element of futuristic luxury, elevating their surroundings with stellar picture quality and newly added gaming features.
Jade is excited to work with the team at Ainsworth to grow the market presence in the Philippines, Vietnam and Nepal.