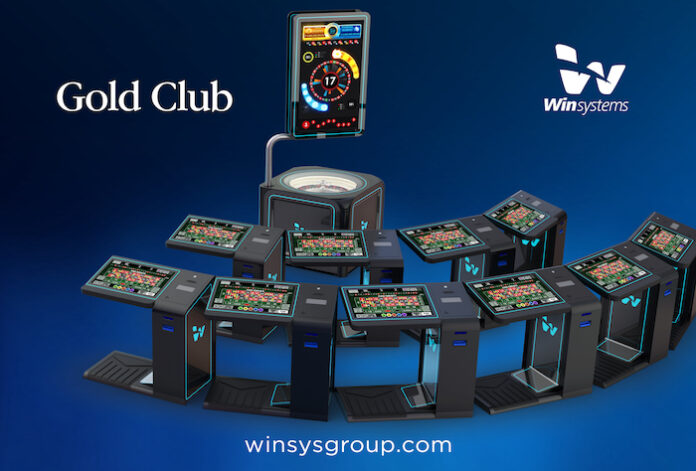 WIN SYSTEMS is a leading technology supplier of management solutions, electronic roulettes and slot machines to the casino and lottery industries, with more than 20 years of experience and presence in more than 60 countries around the world.
The company's products allow you to build a seamlessly integrated, profitable, and flexible casino floor with best-in-class Customer Support and unbeatable adaptability for your business requirements. The products deliver thorough solutions to cover all casino needs regardless of size: Wigos, the market-leading casino management system, ranked TOP4 worldwide; GameStar, the innovative slot machines and Gold Club, the internationally acclaimed premium electronic roulettes.
The range of Gold Club premium electronic roulettes is the most flexible solution for casinos, allowing maximum monetization of limited space. With its state-of-the-art design, adaptive illumination technology, and superior quality, the gaming machines stand out from anywhere on the casino floor and delight all players.
GOLD CLUB proudly announces the launch of Gold Club Allegro, an individual station with the highest technical and design features, combining maximum comfort, fun and ergonomics for players. The precise inclination of the screen avoids excess reflections, while allowing a full view of the roulette wheel. To optimize configuration for the casino, up to 255 Gold Club Allegro can be connected to any Gold Club electronic roulette or to the fully automated standalone electronic roulette, the Gold Club Solo.
The combination of Gold Club Allegro + Solo delivers ultimate flexibility for your casino's needs, creating a stunning stadium or optimizing smaller spaces.