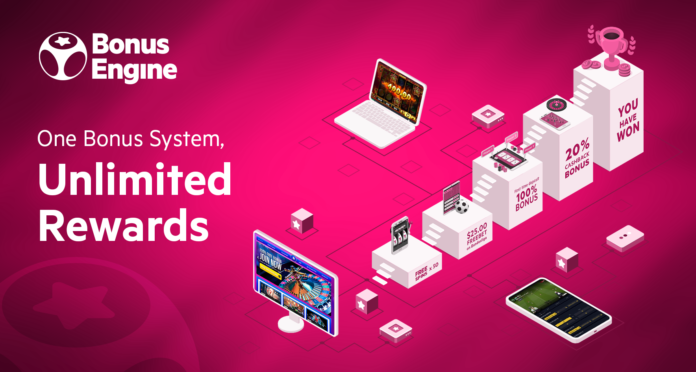 B2B tech provider EveryMatrix had its work cut out for it when players needed to quickly reroute from offline to online in the context of the pandemic. But, if there's one thing that became clearer, it's that adapting to the players' needs is a business survival skill.
So, when the casino sector saw a massive peak, EveryMatrix had to make sure it enabled its clients to smoothly cater to rampant numbers of new players. It was not an easy task, but accomplishing it turned 2020 into a great year for the company and operators on its casino platforms. Even more, it enabled EveryMatrix to enter 2021 with bold plans for expansion.
The recently relaunched BonusEngine is the company's latest tool to empower operators to deliver unlimited player rewards. The casino and sports betting bonus system is a flexible acquisition and engagement solution that significantly lowers costs and operational burdens.
The functionalities of BonusEngine are delivered via an intuitive back-office that considerably simplifies bonus campaigns' creation. The product reunites a multitude of casino and sports bonus types, with versatile triggers for any bonus program, player eligibility filters, gamification and multi-level wagering.
Bonus triggers, for instance, can be related to specific in-game activities or payment methods. Whether operators configure casino, sports or cross-vertical campaigns, they get numerous possibilities to enrich the player experience with targeted rewards.
What's more, BonusEngine is an extremely agile product due to its modular software. It can swiftly accommodate new bonus types, triggers and other ingenious features. This means operators get a solution able to grow to meet their future needs, without limiting their creativity.