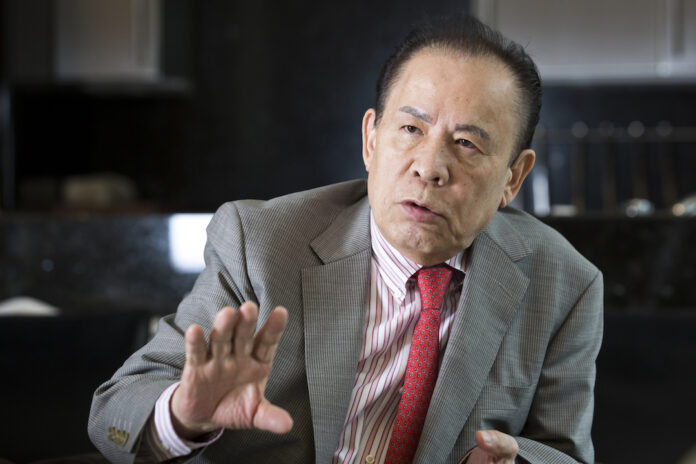 Philippine police arrested Japanese gaming mogul Kazuo Okada on Monday for coercion cases related to his takeover of Okada Manila in May.
A statement issued on Tuesday by Universal Entertainment said that Kazuo Okada was arrested at Naia T1 Manila airport after he landed on a flight from Haneda, Japan. 
Okada's local partners Antonio "Tonyboy" Cojuangco, Dindo Espeleta, lawyer Florentino "Binky" Herrera, and others are facing arrest for alleged grave coercion when his men physically took over the Okada Manila on May 31 after the Supreme Court reinstated him as chairman of the casino's operator.
Universal Entertainment-led Tiger Resorts insists that the "status quo ante" order issued at that time only directed parties to restore the set-up prior to Okada's removal and did not empower him to form a new board.
PAGCOR ordered Okada's group to vacate the casino resort, giving control of the casino back to Tiger Resort Asia earlier on the 2nd of September.
Tiger Resort director, Kenshi Asano, said: "we are grateful to the Philippine authorities for their swift arrest of Kazuo Okada. We will continue to work with the law enforcement units to bring Kazuo Okada to justice, as we have done in the past in other jurisdictions,"
"As we wrap things up in fixing the mess that The Kazuo Okada Group brought to Okada Manila, we are optimistic that the intra corporate dispute will soon be resolved by the Philippine courts," the TRLEI executive stated.