Vladimir Vladimirovich Putin, is a Russian politician, and is the current President of the Russian Federation. Putin has been the President of Russia since 7 May 2012.
Related Articles
Tigre de Cristal may suspend its operations in Russia over a new law which would require the operator to collect taxes from its clients, reported PrimaMedia, citing interim vice-governor of Primorye Territory Tatyana Kazantseva. According to a new law signed by President Vladimir Putin last week, gambling organizers will be required to collect taxes on […]
Russian President Vladimir Putin has signed into law two bills regulating betting activities in Russia. The first bill introduces a two-fold increase in gambling tax rates, while the second bill restricts money transfers to illegal bookmakers. The first law sets the following tax rates countrywide: from RUB 50,000 (US$860) to 250,000 ($4,300) for a gaming […]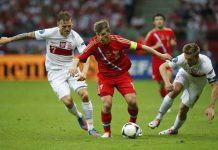 Russian President Vladimir Putin has signed into law a bill that requires bookmakers to pay 5 percent of their proceeds every quarter towards the development of sports, Russian media reports. The document obliges bookmakers taking bets on sports events to conclude agreements on the use of logos and names of events with "professional sports entities", […]
A major Russian company is gearing up to invest around RUB 8 billion (US$137 million) in the Crimea gambling zone, according to comments from the peninsula's head Sergei Aksenov at the Sochi Forum, reported by local media. Aksenov refused to name the investor due to "the sanctions regime" imposed by the West against Russia. He […]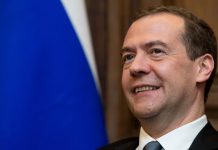 Russian Prime Minister Dmitry Medvedev has given the go ahead on the creation of a new gambling zone in the city of Sochi. Russian President Vladimir Putin had first signed a bill allowing the creation of a gambling zone in Sochi in 2014, but since then the opening of the zone has been postponed multiple […]
Russian President Vladimir Putin has signed a bill extending the lifespan of the Azov-City gaming zone in Krasnodar Territory until 1 January 2019, state-owned news agency RIA Novosti reported. The bill also clarifies the powers of the Russian government. The Cabinet will not be allowed to take decisions on the elimination of a gambling zone […]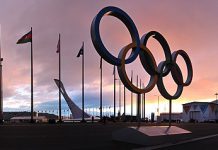 Russian President Vladimir Putin has asked the government to force bookmakers to sponsor sporting events when Russian sportsmen and teams take part, the official Kremlin website said. The law is expected to be introduced by 1 June 2016. "The federal bill should envisage establishing duties of organizers of gambling activities in bookmakers' offices and betting […]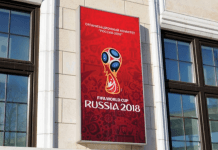 The law banning Russian credit institutions and any payment systems working on Russian territory from transferring money from individuals to illegal bookmakers, casinos and totes has come into effect in the run-up to the World Cup.
President Vladimir Putin has conferred the Federal Tax Service power to place bets with casinos, bookmakers and betting shops, as well as to buy lottery tickets to identify organizers of illegal gambling and lotteries. The bill signed by Putin into law is due to come into force on 6 August. Every day, three service employees […]
The tenth Russian Gaming Week conference was held in Moscow earlier this month, but a promised focus on the country's land-based industry failed to materialize. Organizers had scheduled discussions on the often confusing and ever-shifting situation in Russia's gambling zones on the second day of the conference, but the program was replaced by a set of marketing presentations, with no explanation given. Despite the high-profile launch of Summit Ascent's Tigre de Cristal in Primorye last year, experts say the reality is that the zones in Russia are struggling. Samoil Binder, Deputy Head of the Russian Association of Gambling Business, said the situation is "deplorable."