Company: The Innovation Group
Website: http://www.theinnovationgroup.com/
Email: [email protected]
Address: 7852 South Elati Street, Suite 103, Littleton, CO 80120, United States
As Vice President of Operations Planning and Analysis at The Innovation Group, Michael Zhu has been applying a comprehensive analytical skill set, exploiting a unique cultural background, and leveraging his in-depth development and operational experience in the gaming, leisure, and hospitality industries. Michael was recognized in the "40 Under 40" feature by Global Gaming Business that represents the next generation of leaders in the gaming industry.Based in the firm's Denver office, Michael is in charge of a diverse set of project initiatives, including feasibility studies, market assessments, business analysis, and operational optimization. His main focus is on large-scale integrated resort development and operations in the Asia-Pacific and Europe markets, with high profile assignments completed in Macau, Singapore, Australia, Korea, Taiwan, Kazakhstan, Russia, Georgia, Laos, the Commonwealth of Northern Mariana Islands (CNMI), Vietnam, Philippines, Sri Lanka, and various locations in the United States.Michael started expanding his professional horizons within the United States at Las Vegas Sands Corporation (LVS), where he established his expertise in strategic planning, business analysis, financial modeling, and operational excellence in the full domain of casino, hotel, food and beverage, MICE, entertainment, retail, and cross-functional businesses at a global level. Prior to his years at LVS, Michael held various management positions for hospitality agencies and companies throughout the Asia-Pacific region.Michael holds an MBA degree in Hospitality Management from the prestigious School of Hotel Administration at Cornell University, as well as a Bachelor degree in Philosophy from Peking University in China. He was a Fellow of the East-West Center in Honolulu, Hawaii, and the United States National Committee on U.S. – China Relations in Washington, DC. Michael speaks fluent Mandarin and Shanghai dialect.
Related Articles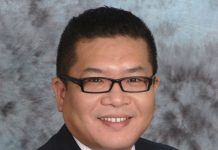 The Innovation Group (TIG) is pleased to announce that Michael Zhu, senior vice president of the company's international division, has become a partner in the firm. Zhu joined TIG in 2014 as an associate, responsible for operations planning and analysis, and development services in Asia. He has since taken overall responsibility for the company's Asia […]
The continuous political climate in China could curb many casino resorts' marketing efforts and focus on the VIP segment, especially the direct VIP channel. In this context, operators will need to overcome challenges to create some unique and exotic experience to attract a large base of mass guests, engaging the natural assets, cultural elements, and […]
Melco Resorts and Entertainment's decision to file for an initial public offering for its Studio City joint venture took analysts by surprise, with many speculating the proposed listing is being used to fish for a valuation for the resort. Melco owns the Hollywood-themed IR through a partnership with New Cotai Holdings. Analysts have long expected Melco to buy out its partner's 40 percent stake to gain full ownership, giving it access to the full revenue stream and the potential for operational synergies. However, in August, it filed for an IPO in the U.S.
With signs Macau is well on the road to recovery; the Philippine market growing in double digits; and the prospect of casinos in Japan, 2017 is starting on a more promising note for Asia's casino industry. We asked some of our contributors to give us their predictions for what will be the most notable events and trends of the year ahead. 
To coin a popular phrase, 2016 really has been a year of two halves in the Asian gaming industry. To continue with the cliches, it's also fair to say there have been a few curved balls along the route. Industry experts gave us their views of the year just passed, with the good, the bad and the ugly.
Asian operators have been slow to venture into European markets, but that may be about to change, with a consortium made up of Melco International Development and Hard Rock International eyeing a project on the island of Cyprus. The consortium is aiming to bring its own Asian flavor, but how will that go down with the melting pot that constitutes the island's tourism base.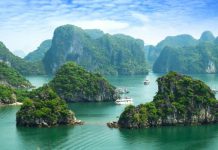 Vietnam is taking a step towards lifting a ban on locals gambling, but the experiment is limited to two casinos, leading to question marks over whether it will be the game changer that many foreign investors had hoped. The narrow scope of the experiment and remote location of the proposed resorts may hamper the revenue potential.  
U.S. tribal operators are increasingly tailoring their offerings towards the Asian market to attract both local ethnic communities and the increasingly adventurous Asian millennial, who may be  willing to travel beyond Las Vegas and other traditional destinations. Some of these U.S. operators are also looking back at Asia, counting on their mass-focused tourism offerings to give them an edge in entering the region. Genting and Mohegan Sun are currently the trail blazers, though others may follow if they find success.  
China's crackdown on corruption, increasingly stringent immigration controls and a recently proposed 21-million quota on annual visitors from the mainland has significantly changed Macau's junket market, with promoters increasingly diverting business to surrounding regions and expanding their reach and scope.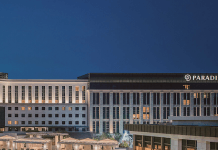 South Korea wants to turn the area near Incheon International Airport into a version of Manila's Entertainment City, but its vision is at risk from competition from Japan.