Matthew Tripp is the chief executive officer of CrownBet Australia. Mr. Tripp served as the Chief Executive Officer at Sportingbet Australia and Sportsbet from 2005 to 2011. Mr. Tripp later served as the chairman of Sportsbet Pty. Ltd. He has been one of the driving forces in the Australian wagering industry in the last 20 years working in many of the most successful operations in that period.
Related Articles
Australian wagering operator CrownBet is expected to announce its name change to BetEasy this week after its split from Crown Resorts in February. The company was initially going to change its name to "Sportingbet" but was hit with a Federal Court injunction from rival wagering operator Sportsbet in June, claiming the name infringed on its […]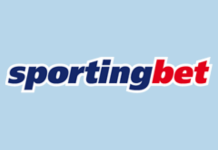 Australian online bookmaker Sportsbet has launched a Federal Court lawsuit against CrownBet over its plans to rebrand as "Sportingbet", local media reports. CrownBet, led by CEO Matt Tripp has been preparing for the rebrand after it was sold to Toronto-listed The Stars Group earlier this year. Sportsbet has accused the brand name Sportingbet of infringing […]
William Hill said it has sold its William Hill Australia unit to CrownBet Holdings and a group of shareholders associated with the founder and CEO Matthew Tripp, for an enterprise value of A$300 million ($233 million), equivalent to an equity value of A$313.7 million. U.K.-listed William Hill said in a statement to the London Stock […]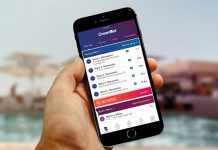 Australia-listed Crown Resorts has agreed to sell its majority ownership in its homegrown sports betting arm, Crownbet, for an aggregate $117.7 million. CrownBet, launched in 2014 in Australia, is one of Australia's fastest growing online sportsbooks with unaudited annual revenues growing from approximately A$76.5 million (US$59.6 million) in 2015 to approximately A$204.0 million in 2017. […]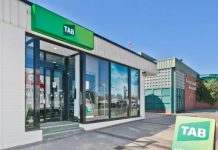 The A$11 billion (US$8.9 billion) merger between Australia's Tabcorp and Tatts Group hit a rather large snag on Wednesday after the federal court ruled that the decision be sent back to the Australian Competition Tribunal (ACT), local media reports. The latest court decision is a result of a July appeal from the Australian Competition and […]
Australian wagering operator CrownBet is going to the Supreme Court of NSW in a bid to expedite approval of its digital wagering advertising deal with licensed clubs in NSW, local media reports. CrownBet first announced its partnership with ClubsNSW in February, allowing the online operator to offer its digital betting services to punters in NSW […]
CrownBet has become the official betting partner of Clubs NSW, which will allow the online operator to offer its digital betting services to punters in NSW venues, local media reports. Under the terms of the partnership, participating clubs in NSW for the first time will be able to earn commission on any bets made with […]
CrownBet chief, Matthew Tripp has warned against a blanket ban on gambling advertising, warning it could cause more harm than good. "We need to a little bit careful what we wish for," said Tripp in an interview with Australian radio show 3AW Mornings. "I think a blanket ban is fraught with danger," he said. Recent […]
Crownbet chief executive Matthew Tripp has called for an ACCC investigation into Tabcorp's Sky Channel regarding its broadcast rights hold over almost all forms of racing in Australia. Earlier this week, Tabcorp's chief executive David Attenborough blamed the online wagering industry for the government's new stance on betting advertising, saying the crackdown is a result […]
CrownBet CEO Matthew Tripp is selling his stake in UK-listed DJI Holdings in order to streamline a number of his personal investments. DJI Holdings hopes to cash in on China's emergence as the world's largest lotteries player and is understood to be well placed for an upcoming offer of new licenses in China, having received […]
CrownBet chief executive Matthew Tripp says CrownBet is already performing better than expectations, less than two years after its introduction to the wagering market, according to an interview with the Australian Financial Review CrownBet was established from the remnants of the BetEzy brand in late 2014. Tripp says the business has about 150,000 active customers, […]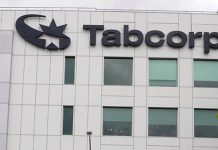 Australia's booming sports betting market is still seen as being attractive to foreign investors despite the merger of local incumbents Tatts and Tabcorp, which are now expected to dominate the market. Opponents to the merger say the combination will reduce competition in the fastest growing area of the market - online and telephone betting. It also comes hot on the heels of new online gambling legislation, which far from bringing Australia in line with international standards, imposed a more restrictive regime.