Margaret Huang is a research analyst of gaming and lodging at Bloomberg Intelligence.
Related Articles
Lawrence Ho, chairman and CEO of Melco Resorts and Entertainment Ltd says he is more interested in building a casino in Osaka over Tokyo as the integrated resort model makes more sense there, Bloomberg reports. "When you go to the Kansai region, it's more fun, really, and we're a company that focuses on fun and […]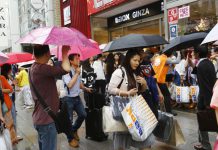 South Korea's Paradise City may face hard yards due to a ban on Chinese tour groups to the country, notes Bloomberg Intelligence analyst Margaret Huang in a report earlier this month. "The $1.1 billion, mass-market oriented property had hoped to capture Chinese visitors with a Korean culture theme… Yet the travel ban is likely to […]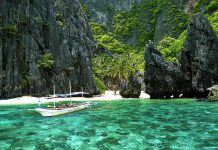 The Philippines is in a strong position to capture a growing share of the premium mass market to help diversify its tourism base, according to Bloomberg Intelligence. The industry in the Philippines has been reliant largely on the local mass market, though with the development of new IRs in the Entertainment City hub in Manila […]
At least five Chinese-owned resorts in Hainan have been laying down plans to convert their ballrooms into pseudo gaming floors, Bloomberg reports. According to people with direct knowledge of the plans, the gaming floors will allow players play with real money, but receive their winnings in the form of points which can be redeemed at […]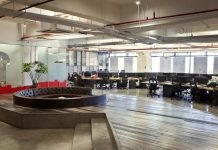 Growth in online gambling in the Philippines is driving a real estate boom in Manila, which is now spilling over to the island of Cebu, as operators seek more space and cheaper prices. The ascent to power of mercurial President Rodrigo Duterte in 2016 cast a shadow over the country's online gambling industry, amidst threats […]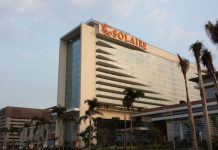 China's VIPs are once again driving gross gambling revenue across the region, with the Philippines tipped as being one of the best-placed jurisdictions to take a slice of the high-roller pie.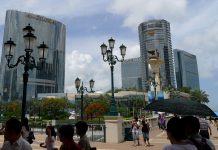 Macau's gaming stocks have rebounded to trade at two-year highs, tracking the recovery in gross gaming revenue, however analysts warn against over optimism, saying growth may be nearing its peak, at least in the short term.
Asia's casino markets are being held back by a lack of regulation, rather than lack of demand, with the underlying drivers for growth, such as under penetration, a rapidly growing middle class and strong propensity to gamble still intact. That was the message from speakers at the G2E Asia conference in Macau this week, with analysts bullish on the prospects for the region despite the current market downturn.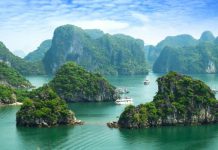 Indochina's casino markets continue to present robust growth, providing significant investment opportunities for operators with a strong appetite for risk, but they are also likely to need deep pockets as established capital markets are wary of these grey jurisdictions.